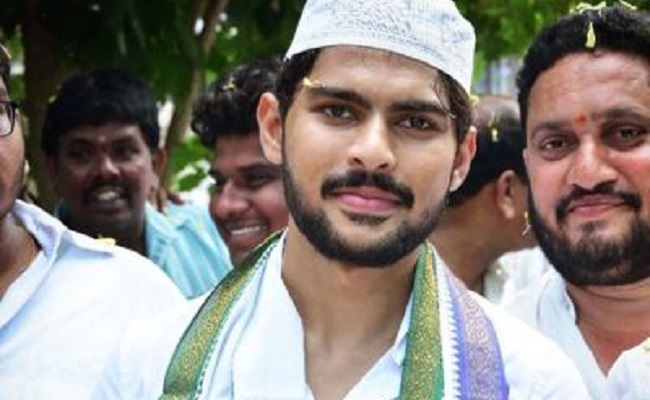 Andhra Pradesh Chief Minister and YSR Congress President Y S Jagan Mohan Reddy had given enough indications to his party leaders that he would not entertain requests for the heirs in the next election in 2024.
It is said that at least a dozen sitting MLAs from the YSR Congress are trying to launch their heirs in the next election.
While some of them, like Ongole MP, Magunta Srinivasula Reddy, had announced the names of the successors, some have started lobbying with the party leadership for their case.
It was widely noticed that the successors are active in the Assembly constituencies and it is they who are active in meeting people in the Gadapa Gadapaku Mana Prabhutvam programme.
Sources said that Jagan Mohan Reddy had clearly told them that the 2024 election is crucial for the party and he is not ready for any experiment.
He also told them that the TDP is fighting the election with the support of major forces like Eenadu, Andhra Jyothi, TV5 and Jana Sena.
He wanted the MLAs not to pressurise him to launch their heirs in this round of election.
However, sources say that the chief minister had accepted the requests of at least two leaders to introduce their successors in the next election.
The first request was said to be from former minister Perni Venkatramaiah, alias Nani, who had made up his mind not to contest the next election.
Nani's son Perni Krishna Murthy, is now active in the Machilipatnam Assembly constituency as his father's health is not permitting him.
Nani had made the request on the health grounds and the chief minister had readily accepted it, sources said.
However, it is not known how the chief minister would consider similar requests from the other leaders, who have already prepared the ground for the launch of their successors in their respective constituencies.