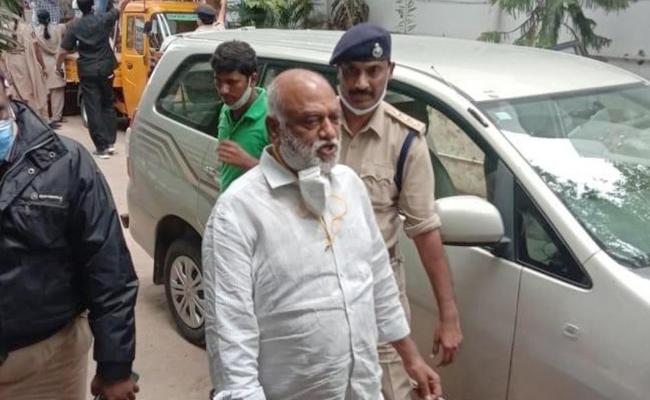 Within hours of being released from Kadapa central jail on obtaining bail in the transport scam case, firebrand former MLA and TDP leader J C Prabhakar Reddy arrested again in a different case.
The Anantapur police had booked fresh cases against Prabhakar Reddy and his son under Section 353 of the Indian Penal Code and also under SC/ST Atrocities (Prevention) Act for obstructing the duties of a police officer and abusing him in filthy language at the Tadipatri checkpost late on Thursday night.
The Kadapa police also filed cases against the father-son duo under Epidemic Diseases Act, 1897, for violating the Covid-19 at the Kadapa central jail, where he tried to take out a huge procession of the TDP workers and followers. The police did not give them permission to JC to go in a convoy of vehicles.
Apart from JC and his son, the police booked cases against another 31 TDP workers. Based on this, the police are preparing ground to arrest them again.
Both Prabhakar Reddy and Asmith Reddy were brought to Anantapur one-town police station in the morning as part of conditional bail. Though they completed the formalities, they were not let off in the name of investigation.
Meanwhile, huge number of special party police forces landed in Tadipatri town along with Vajra water canons and other equipment to prevent any kind of violent incidents by the followers of JC in the event of his arrest again.