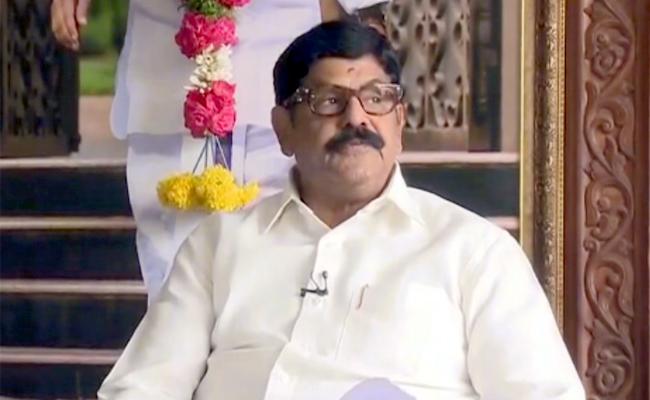 BJP is making efforts to make Venkatagiri MLA Anam Ramanaraya Reddy join the saffron brigade.
The party aims to establish itself as a credible alternative in the future and is searching for popular leaders to boost its ranks.
The BJP is making inroads in Telangana and is becoming a strong challenger to the ruling BRS party. As a result, the BJP has become a magnet for powerful leaders in Telangana and is now challenging the dominance of KCR.
In response, the BJP in Andhra Pradesh is taking steps to woo disgruntled leaders from the TDP and YCP. The party has set its sights on Anam Ramanarayana Reddy, who recently fell out with the YCP.
The BJP sees the inclusion of Anam, a seasoned political figure, as an opportunity to strengthen its presence in Nellore.
The party has promised to give Anam significant responsibilities at the district and state levels.
There are reports that national-level BJP leaders are inquiring about Anam and the party believes that his inclusion could help them grow in the Nellore City, Nellore Rural, Atmakuru and Venkatagiri constituencies.
AP BJP chief Somu Veerraju has been tasked with holding discussions to bring Anam into the BJP, while the RSS is also advocating for his inclusion.
Anam is weighing his options and is holding discussions with close friends about his future course of action.
He is considering joining the TDP, Janasena, or BJP, and is searching for the best option for his future and that of his followers.
It is also reported that he has received positive feedback from Jana Sena leader Pawan Kalyan and is considering offers from the party.
Anam is taking his time, as the elections are still more than a year away, and wants to make the right decision for his political future and that of his successors.