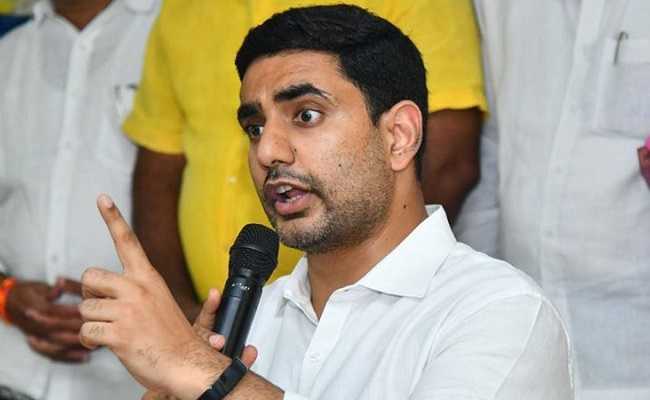 TDP general secretary, Nara Lokesh, is reportedly planning to change his constituency for the next round of elections, leaving the Mangalagiri Assembly constituency.
He contested from this seat in the 2019 elections but lost to the YSR Congress by a narrow margin of just 5,337 votes.
Lokesh chose this constituency after careful deliberation and consideration of the voting patterns, guided by some strategists.
In the 2014 election, the TDP lost the seat by a mere 12 votes, which attracted Lokesh to contest the Assembly election here in 2019.
Despite his defeat, Lokesh has been dedicating his time and resources to this constituency, promising to contest the 2024 general election as well.
However, Jagan Mohan Reddy is altering the dynamics of the constituency by providing over 50,000 house sites to people from Guntur and NTR districts.
Mangalagiri is part of Amaravati, where farmers have been protesting against the government's decision to change the capital.
Although Lokesh initially wanted to contest from this constituency again, the changing circumstances have made him consider alternative options.
Sources suggest that Lokesh is considering Pedakurapadu in Guntur and Pedana in Krishna district, both of which are currently held by the YSR Congress.
Furthermore, sources indicate that TDP chief N Chandrababu Naidu is conducting surveys in these two constituencies for his son.
Both Chandrababu Naidu and Lokesh are determined to win the election this time and are exploring additional opportunities in more favorable locations.
Meanwhile, some senior leaders within the party want Lokesh to face defeat as they believe he is neglecting senior party members.
They feel that Lokesh's victory in the next election would undermine the prospects of several leaders in Guntur district, thus desiring the young leader's defeat.
It remains to be seen how both Naidu and Lokesh will strategize and achieve success in the upcoming election despite these challenges.