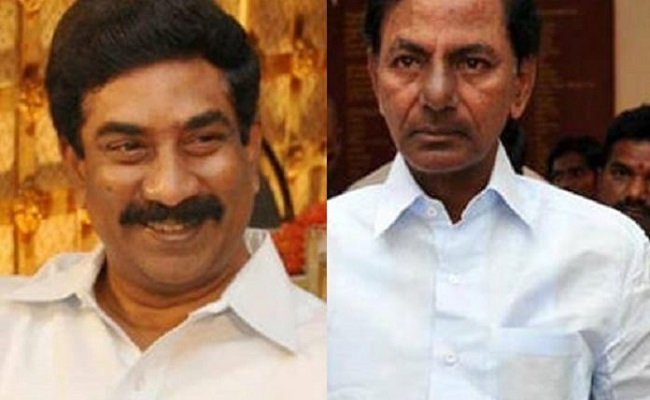 Everyone knows that the BRS supremo and Telangana Chief Minister, K Chandrashekar Rao, and ABN Andhrajyothy MD, Vemuri Radhakrishna, have been at loggerheads in Telangana for the past five years.
Ever since the formation of Telangana State and KCR assuming office as CM in June 2014, Radhakrishna and KCR have had a tumultuous relationship.
Shortly after KCR became CM, he banned the ABN news channel, citing allegations of belittling Telangana leaders and the Telangana dialect.
KCR also halted state government advertisements for ABN group for several years. In response, Radhakrishna initiated a legal battle against the KCR government's ban on his channel and approached the High Court and Supreme Court.
After a few months, KCR lifted the ban on ABN channel, and the two parties reached a compromise, resulting in the issuance of advertisements to the ABN Group by KCR.
However, the situation soured once again just before the 2018 Assembly polls in Telangana, with Radhakrishna supporting the "Maha Kutami" alliance comprising the TDP and Congress, and publishing negative stories against the KCR government.
KCR reimposed the ban on advertisements to the ABN group, which remains in effect to this day.
On Friday, when the Telangana government released advertisements in newspapers to commemorate the 10th formation day of Telangana State, all papers received ads except ABN Andhra Jyothy and Velugu newspapers.
All other newspapers received full-page ads ranging from three to twelve pages, unlike ever before. Each newspaper earned lakhs and crores of rupees in a single day through these ads, except ABN and Velugu.
Speculation is rife in media circles that KCR has now decided to reach a compromise with Radhakrishna once again, ahead of the upcoming Assembly elections, which are just six months away.
Reportedly, KCR has instructed his son, KTR, to negotiate with Radhakrishna to stop negative coverage in his channel and newspaper. In return, the government will resume issuing ads to the ABN group.
KTR has purportedly asked a few BRS leaders, who are considered close to Radhakrishna, such as Tummala Nageshwara Rao, Errabelli Dayakar Rao, Talasani Srinivas Yadav, and Nama Nageshwara Rao, to negotiate with Radhakrishna and strike a deal.
KCR does not want any negative coverage of his party and government in leading newspapers like Andhrajyothy ahead of the crucial Assembly polls. For this reason, he aims to resolve the issue with Radhakrishna as soon as possible.