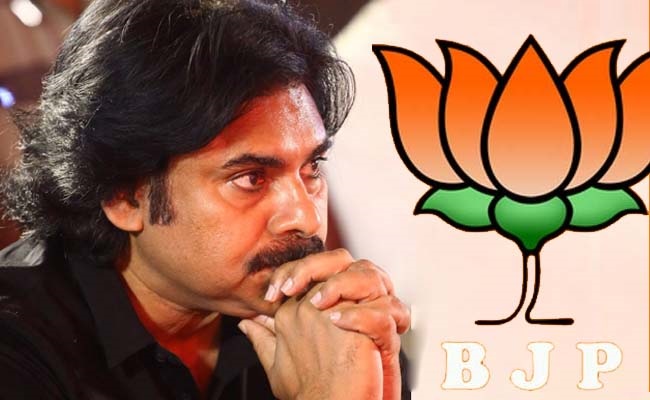 The BJP in Andhra Pradesh is currently aligned with the Jana Sena. The alliance was restored immediately after the two parties humiliating defeat in the 2019 general elections.
While the BJP went alone, the Jana Sena had tied-up with the two Left parties and the Bahujan Samaj Party (BSP).
In fact, Pawan Kalyan had gone to Lucknow before the elections and prostrated before BSP chief Mayawati and sought her support.
The two parties fought the Tirupati Lok Sabha and Badvel Assembly by-election in the last two years, but could not improve their vote share.
Now, ahead of the 2024 elections, while BJP wants to continue the alliance, the Jana Sena is said to be looking towards the TDP.
Understanding Pawan Kalyan's politics, the BJP leaders in the state are preparing to face the 2024 elections all alone.
The BJP leaders are upset with Pawan Kalyan as he did not invite the ally for the party's formation day public meeting held on March 14, this year near Mangalagiri.
The BJP leaders are now not involving Pawan Kalyan or any of the Jana Sena leaders as the BJP celebrates its formation day from April 7 to 20.
According to the BJP sources, the party is ready to go alone for the next elections and is focusing on reaching out to the beneficiaries of various Central government schemes like the housing and the employment guarantee programme (NREGS).
The BJP leaders want to have their own strength tested in the state hoping that more TDP leaders and the disgruntled YSR Congress leaders join its force as the days go by.
The BJP is also pinning its hopes on anticipating some defections from the YSR Congress in the next two years.
The BJP predicts sizable defections from the YSR Congress after the cabinet revamp scheduled for April 11.