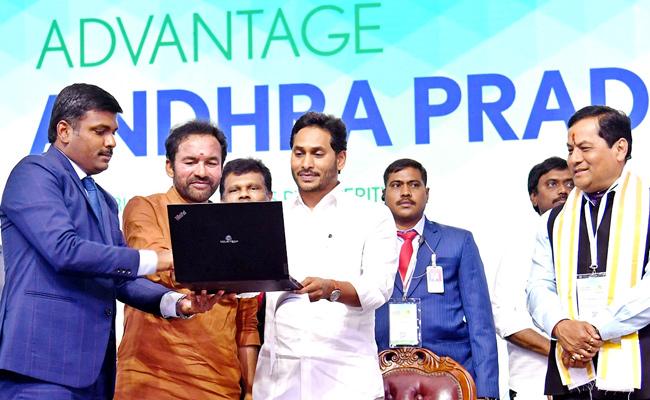 The Y S Jagan Mohan Reddy government in Andhra Pradesh which successfully conducted the two-day Global Investors Summit on Friday and Saturday at Visakhapatnam made one point clear to the investors – that the port city is going to be the capital of the state.
He made an announcement from the stage on the first day of the summit that Visakhapatnam is going to be the executive capital of Andhra and that he would be also be moving to the city very soon.
Jagan's announcement received wide applause from the investors on the dais. Apparently, he had a talk on this with various investors, including Mukesh Ambani of Reliance Industries and Karan Adani of Adani Ports and SEZ about his plans to develop Visakhapatnam as the capital city.
At the venue, the government has also erected stalls highlighting the attractive features of Visakhapatnam and its advantages. The officials took the investors around the stalls, where they were shown the advantages of developing the port city as the capital.
Even the union ministers appeared to be convinced about the advantages of developing Visakhapatnam as the capital city. The investors were also given the impression that it is going to be the capital.
In the same breath, the government also sought to explain to the investors how futile it would be for the investors to put in their money in Amaravati, which has no natural resources, except barren land.
If the big investors like Mukhesh Ambani are able to convince the Centre, things would be easier for Jagan to develop Visakhapatnam as the capital!