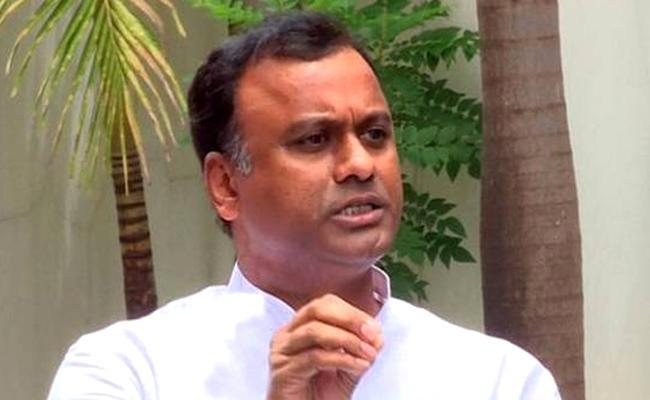 It is an open secret that there is more than the tolerable dose of democracy in the Congress party. Anybody can make any comment and get away with it without any action.
Not very long ago, we have been how senior Congress leaders like Kapil Sibal, Chidambaram, Ghulam Nabi Azad and others are able to continue in the party despite making serious comments against the functioning of the high command.
Though they have been cut to size by the high command, they are able to sustain without being sacked from the party.
Very recently, veteran Telangana Congress leader and former MP V Hanumantha Rao threatened to quit the party if the PCC chief post is given to a junior like A Revanth Reddy.
He even accused AICC in-charge of Telangana affairs Manickam Tagore of getting sold out to Revanth Reddy.
Yet, no action was taken against VH and he is still coming to Gandhi Bhavan regularly to address press conferences and attend party programmes.
Former MP and Congress MLA from Munugode Komatireddy Rajagopal Reddy, too, thought he can get away by making serious comments against the party leadership and declaring that he would join the Bharatiya Janata Party.
But the high command is said to have taken serious view of Rajagopal Reddy's comments. It has reportedly asked for a factual report from the state party and directed that the disciplinary committee of the PCC would take a decision in this regard.
It is learnt the PCC disciplinary committee would issue a show-cause notice to Rajagopal Reddy and seek an explanation on his comments. If the high command is not satisfied with his explanation, he would be straightaway sacked from the party.
Now, there are only two options before Rajagopal Reddy: he should give an explanation to the party and get sacked or he, himself, should resign from the party. He cannot continue in the party and violate the party discipline.
If Rajagopal Reddy is sacked, he might be asked to resign and there would be by-elections to Munugode again!
Click Here for Latest Direct-to-OTT Releases (List Updates Daily)