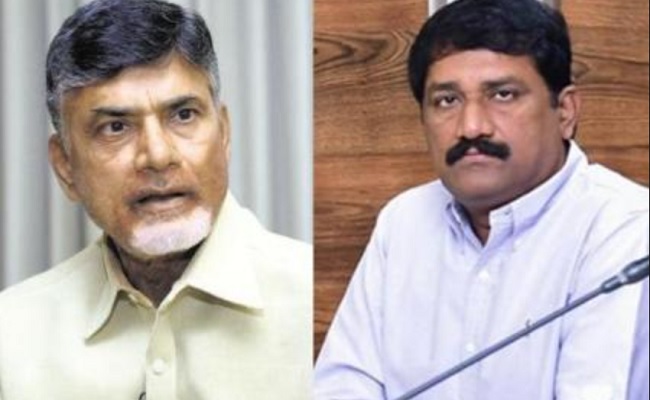 The resignation of former Andhra Pradesh minister and senior Telugu Desam Party legislator Ganta Srinivasa Rao from his assembly membership on Saturday is learnt to have come as a big shock to party president N Chandrababu Naidu.
Ganta sent his resignation letter directly to state assembly speaker Tammineni Sitaram stating that he was quitting his assembly membership in protest against the NDA government's decision to privatise the Visakhapatnam Steel Plant. He asked the speaker to accept it immediately.
However, Ganta did not inform the party president even as a matter of courtesy.
Normally, a senior leader like Ganta should have consulted Naidu before taking such a crucial decision, since it is the question of party's strength in the assembly.
But the former minister did not choose to inform his decision to Naidu. Reason was simple: he has been keeping away from the party activities ever since the party lost power to the YSR Congress party in May 2019. Naidu, too, has been keeping Ganta away while taking important decisions in the party.
Moreover, Ganta made a desperate attempt to join the YSRC but in vain. Since then, he has been maintaining a low profile. The Visakhapatnam Steel Plant issue has come up as a god-sent opportunity to get back into action.
He announced that he would soon form a non-political joint action committee to launch an agitation demanding that the Centre revoke its decision to privatise the steel plant.
He asked all the MLAs and MPs, cutting across party lines, to resign from their posts and fight for restoration of the steel plant.