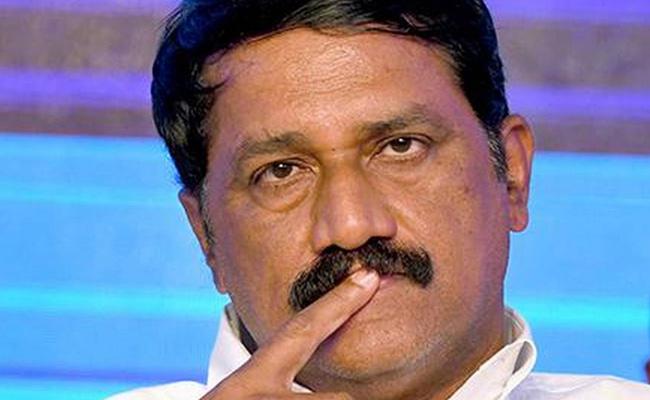 After a brief lull, the talk of former minister and senior TDP legislator from Visakhapatnam (north) Ganta Srinivasa Rao joining the ruling YSRCP has started doing rounds again in the media circles.
Going by this talk, Ganta had been sending feelers to YSRC president and chief minister Y S Jagan Mohan Reddy through friends closer to the latter and after a series of negotiations, Jagan is learnt to have given green signal for Ganta's defection.
If everything works out as per the negotiations, Ganta will, in all probability, join the YSR Congress party by August 15, at the time of launching of the Jagananna Housing Scheme in a big way.
Surprisingly, according to these speculations, the negotiations between Ganta and Jagan's close aides had taken place without taking YSRC general secretary and parliamentary party leader V Vijaya Sai Reddy into the loop, though the latter has been made in-charge of the party affairs in the north-coastal Andhra.
It was only recently that Sai Reddy made some critical comments against Ganta Srinivasa Rao on his Twitter with regard to a bicycle scam. Apparently, Sai Reddy is dead against Ganta joining the YSRC.
Similarly, another minister from Visakhapatnam Avanti Srinivas, who represents Bhimili assembly constituency, is also strongly resisting the entry of Ganta Srinivasa Rao all these days.
Avanti, considered to be a close associate of Sai Reddy, recently commented that Ganta is going to be the next TDP leader to face the arrest.
It remains to be seen how far the reports of Ganta joining the YSRC are true. But it is no surprise, as anything might happen in politics any time.
CLICK HERE!! For the In Depth Updates on all the OTT Content