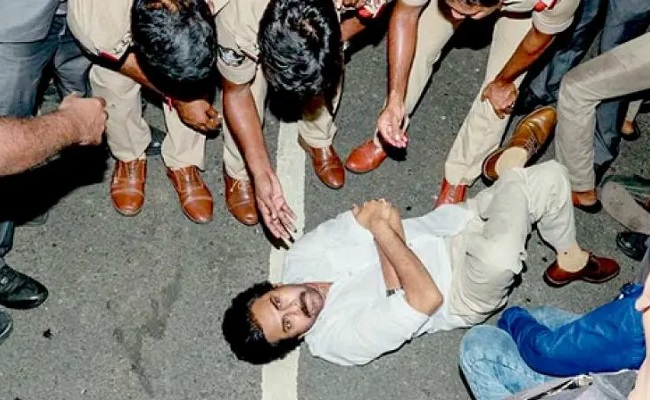 Sources report that Pawan Kalyan has received a stern warning from members of the Kapu community following his recent public support for Chandrababu Naidu.
It seems they expressed their disapproval of his actions, suggesting that his excessive support was in poor taste.
Some Kapus even questioned why he hadn't shown a similar level of support when Chandrababu's government insulted Mudragada and his family, especially considering that Pawan Kalyan himself is a prominent Kapu figure.
In response to these stern warnings, Pawan Kalyan has decided to temporarily suspend his political activities and return to the film set to resume his work in the movies.
This is typical of Pawan Kalyan's style: he appears, performs, and then disappears.
If it were genuine support, he would have visited Rajahmundry Central Prison to meet Chandrababu Naidu, whom he regards as a fatherly figure.
A social media post has pointed out that no Kapu individuals have benefited from Pawan Kalyan's actions so far. Instead, it noted that individuals like Nadendla Manohar, a Kamma, and Trivikram, a Brahmin, have benefited the most from their association with him.