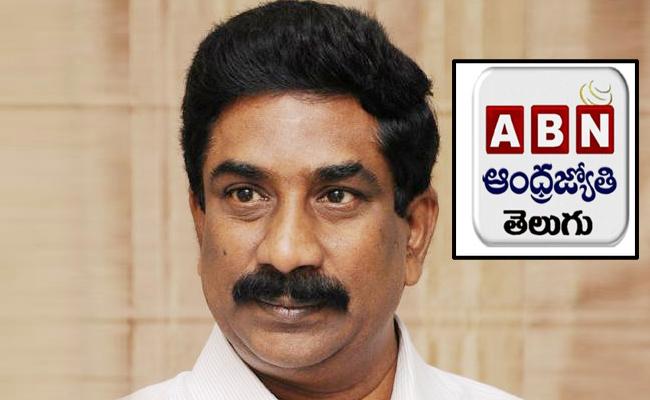 ABN Andhra Jyothi MD, Vemuri Radha Krishna proves himself a fool every time either chief minister Y S Jagan Mohan Reddy or former chief minister N Chandrababu Naidu visit the national capital.
He comes up with the report with news that proves him a fool, though he claims it as an exclusive and inside report.
If Jagan Mohan Reddy meets Prime Minister Narendra Modi or Home Minister Amit Shah, it should be either of them revealing the facts about their meeting.
But surprisingly, Radha Krishna comes up with a detailed discussion held between them as if either of them briefed him or his reporter was inside!
Same thing happens when Chandrababu Naidu meets these leaders in Delhi.
Radha Krishna created fun once again when Jagan Mohan Reddy and Chandrababu Naidu had a brief chat with Narendra Modi in Delhi on Monday.
RK came up with quite interesting reports about the discussions held among them separately.
According to RK, the Prime Minister had asked Jagan about the arrest of Sharmila by the Telangana police.
Modi seems to have told Jagan that he was pained at the way Jagan's sister was physically lifted by the police and questioned him for not reacting on it!
One wonders whether Modi had any idea about Sharmila and if it were so important for the Prime Minister to talk about her!
About the interaction between Modi and Naidu, the Andhra Jyothi chief had quite an interesting story.
According to RK, the Prime Minister was so concerned about Naidu's health that the TDP chief had told the Prime Minister that he was touring the state and hence became lean!
Time and again, RK fools himself and proves that he can stoop down to any level.