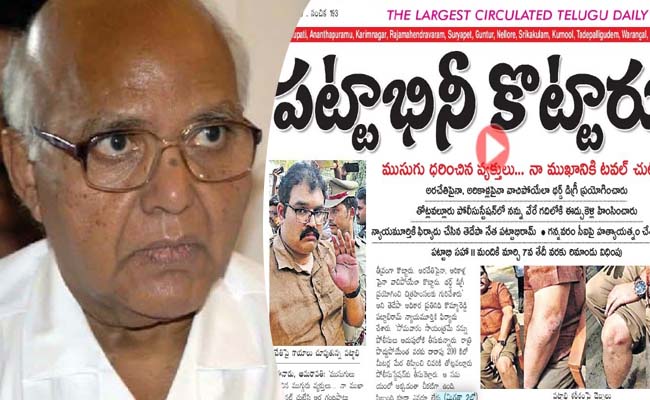 Eenadu prides itself on its journalistic values and boasts a large staff hierarchy, including reporters, writers, proofreaders, and more.
However, much to the shock of millions of readers, the newspaper recently published a fake article about TDP leader Pattabhi.
The article featured old photographs of Pattabhi and attempted to manipulate them to appear related to his recent arrest.
As the public criticized Eenadu for the fake news, the newspaper took action against the Amaravathi desk in charge and two other employees.
Ramakrishna, who served as the desk in-charge in Amaravathi, lost his job, while two others were also made scapegoats.
However, anyone who follows the internet knows whether Pattabhi's pictures with the police are old or new.
Rather than merely ousting three employees, Eenadu should have taken responsibility for publishing false news and issued a public apology if it truly values journalistic integrity.