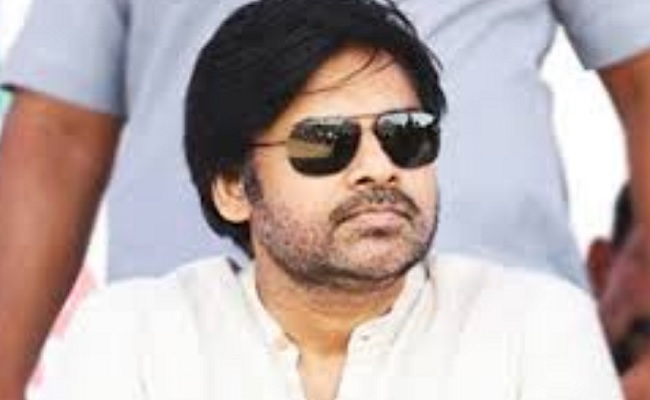 When eldest brother from mega family Chiranjeevi launched his political party Praja Rajyam, he used depend heavily on Eenadu reporter Kurasala Kannababu (elder brother of film director Kalyan Krishna) for political advices.
Gradually, Kannababu got closer to Chiranjeevi and used to handle the media wing affairs of Prajya Rajyam. Subsequently, he became an MLA. It is a different matter that he had later defected to YSR Congress party.
The latest report now is that Chiranjeevi's brother and Jana Sena Party president Pawan Kalyan, too, is banking on another Eenadu reporter. His name is Chakravarathi, a senior reporter in the general reporting wing of Eenadu.
In the past, he was heading the news wing of Sitara film magazine from Eenadu group in the past. During his stint in Sitara, he came closer to Pawan Kalyan.
Now, Chakravarthi is in general reporting. Of late, there have been reports that he has come closer to Pawan Kalyan and that he is likely to be appointed as the head of Jana Sena Party media wing.
In fact, Jana Sena's social media wing is very active like that of the TDP. Now, he wants to strengthen the media wing.
Just like Eenadu reporters played a key role in strengthening the media wing of the TDP, Pawan, too, wants to build a media brigade.
In all probability, Chakravarthi would take over as the chief of Jana Sena Party media wing and he would recruit the others subsequently.
Interestingly, majority of the media in the Telugu States is under the control of the cash-rich community and so, whoever wants a person to head the media wing, he has to invariably take the person belonging to that community.
May be, Pawan has also felt the same and is planning to engage the same community people for the media management, say sources.
CLICK HERE!! For the In Depth Updates on all the OTT Content