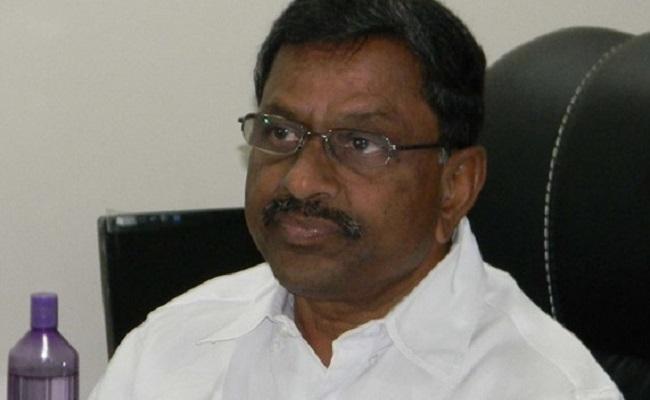 Former minister and prominent leader from Rayalaseema D L Ravindra Reddy, who has virtually been in politician oblivion since the bifurcation of combined Andhra Pradesh, is keen on returning to active politics.
On Saturday, DLR, as the former minister is well-known, declared that he would contest the 2024 assembly elections from Mydukuru assembly constituency in Kadapa district, from a prominent political party.
He, however, indicated that he won't be joining either the YSR Congress party or the Telugu Desam Party, as he strongly criticised both of them.
"Both the ruling YSRC and the main opposition TDP have failed to attend to the real issues of the people," he said.
DLR claimed that in the last assembly elections, I extended support to YSRC to express my solidarity with the Reddy community, but the party has betrayed the people's cause.
"So, I want to contest the next elections from another prominent party," he said.
Though DLR did not clearly say which party he would be joining, sources said he is contemplating joining the Jana Sena Party led by power star Pawan Kalyan.
Apparently, he has taken the decision in view of the sizeable population of Balija community in Mydukur, which may favour Jana Sena.
However, sources said DLR is waiting for clarity on Jana Sena and TDP alliance. If the TDP leaves Mydukuru to Jana Sena as part of alliance, then, he might opt for the Jana Sena Party.
But TDP candidate Putta Sudhakar Yadav has already started making preparations for contesting from Mydukuru in the next elections.
So, the chances of the party leaving the seat to Jana Sena are less. Even if there is no alliance, he is ready to join Pawan party.
Ravindra Reddy, who began his political career way back as an independent from Mydukuru assembly constituency in Kadapa district in 1978, represented the constituency for five more times from 1983 to 2014.
He was in the state cabinet of late chief minister Y S Rajasekhar Reddy holding the portfolio of roads and buildings. But after the bifurcation of the combined Andhra Pradesh, Ravindra Reddy lost his glory like any other senior Congress leader.
He made an attempt to join the Telugu Desam Party later. In 2014, he supported the TDP, but did not join the party officially.
But in 2019, he tried hard to get the TDP ticket from Mydukuru again, but party president N Chandrababu Naidu could not give him ticket due to pressures from within the party.