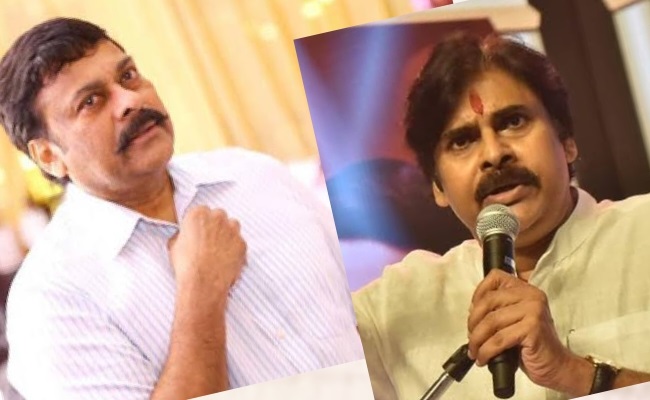 There has been tension in Visakhapatnam for two days. While the ruling YSR Congress had planned for a Garjana programme on October 15, Jana Sena chief Pawan Kalyan fixed another programme for three days starting on October 15.
When the ruling party top leaders were landing in the city, Pawan Kalyan also landed there, igniting tension. One wonders why Pawan Kalyan planned his programmes at a time when the ruling party is holding its prestigious programme!
The YSR Congress activists on one side and Jana Sena activists on the other will certainly lead to law and order problems. Any ordinary person will be able to make this assessment, but how did Pawan Kalyan miss it or rather he did it intentionally?
The ruling party activists are in fully charged mode and any provocation would ignite big trouble. Pawan Kalyan tried to add fuel to this in the morning by addressing a press conference where he made provocative statements, which is again an act of rubbing on the wrong side.
Chandrababu Naidu was wise enough to avoid Visakhapatnam, while Pawan Kalyan went there inviting trouble.
As the situation is turning uncomfortable and unwanted things might happen, it is said that Megastar Chiranjeevi is learned to have advised his brother, Pawan Kalyan, to leave the city now.
He is also said to have advised his young brother to stop planning provocative programmes in future. The problem with Pawan Kalyan is that he is following someone's agenda.
In politics, it will be homicide to follow the agenda set by another party rather than having their own plan. It is high time that Pawan Kalyan has his own agenda, at least in action programmes, or else it will be suicidal.
Chiranjeevi's timely advice will save his brother from a major crisis and will avoid unwanted things, which are likely to happen with Pawan Kalyan's provocative statements and programme.