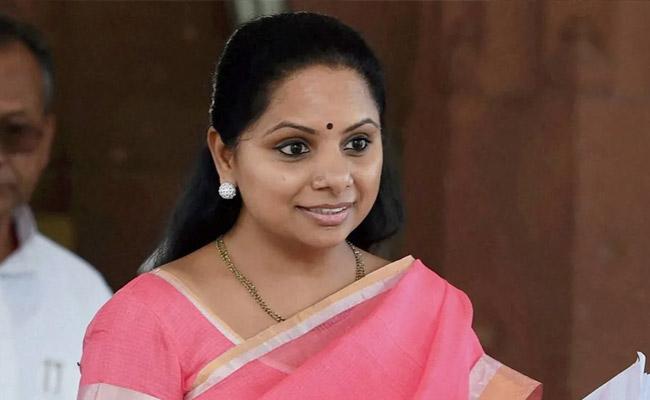 The Enforcement Directorate appears to be zeroing in on Telangana Rashtra Samithi MLC and party president K Chandrasekhar Rao's daughter Kalvakuntla Kavitha in connection with the alleged Delhi liquor policy scandal involving Aam Admi Party leaders.
There were reports on Friday afternoon that the ED authorities had served notices on Kavitha, but since she was in isolation due to Covid-19, the notices were given to her family. Kavitha's office, however, denied the reports and said they were mere rumours.
"The media is being misled by the malicious propaganda of people sitting in Delhi. I request all the media houses to rather utilise your time in showing the truth. To save some precious time of the TV viewers, I would like to clarify that I have not received any notice," Kavitha tweeted.
However, the ED authorities reportedly conducted searches on the residences and offices of Gorantla Buchibabu, who had earlier worked as an auditor for Kavitha, at Arvind Nagar in Domalguda in Hyderabad.
Gorantla is also said to be associated with four companies and is director with Inbisdesk India Private Limited, Cogent Professionals Private Limited.
The ED is also conducting raids on the house of Abhinav Reddy, who had earlier worked as a personal assistant for Kavitha.
Sources in Delhi said the ED is focussing tracing their links with Kavitha and it was only a matter of time that the agency would find her roots in the scam.
On Friday, the ED resumed raids in about 40 places, including in Delhi, Andhra Pradesh, Telangana, Karnataka and Tamil Nadu.
In Hyderabad, as many as 25 teams of ED are said to be involved in the search operations in various residences and offices having connections with the Delhi liquor scam.