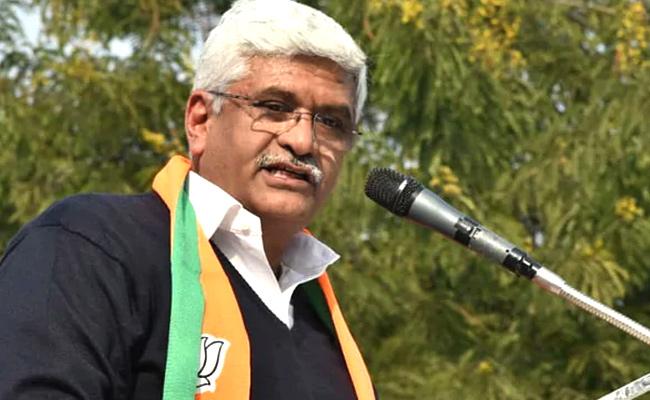 It looks like the Central government is trying to take advantage of the recent disputes between Telangana and Andhra Pradesh over construction of new projects by both the states on Krishna and Godavari rivers, so that it can gain control over the river water management in the south.
On Saturday, Union Jal Sakthi minister Gajendra Singh Shekawat wrote separate letters to Telangana chief minister K Chandrasekhar Rao and his Andhra Pradesh counterpart Y S Jagan Mohan Reddy, expressing displeasure over the river water disputes.
He directed that no state should take up new projects on Krishna and Godavari rivers without the approval of the apex council constituted under AP Reorganisation Act to resolve the inter-state water issues.
The Union minister said the apex council would call for another meeting soon to resolve the pending issues. The meeting was supposed to be held on August 5, but KCR expressed his inability to attend the meeting due to prior engagements including the cabinet meeting.
Shekawat specifically mentioned about the river water disputes between the two states and said there appeared to be clear lack of coordination between Andhra and Telangana.
He suggested that both the CMs should come for a meeting of the apex council to thrash out the differences.
While Telangana government filed a petition in the Supreme Court seeking to stop the tender process of Rayalaseema lift scheme on Srisailam reservoir, the Andhra Pradesh government raised an objection over utilisation of Krishna water for power generation at Srisailam left bank canal.