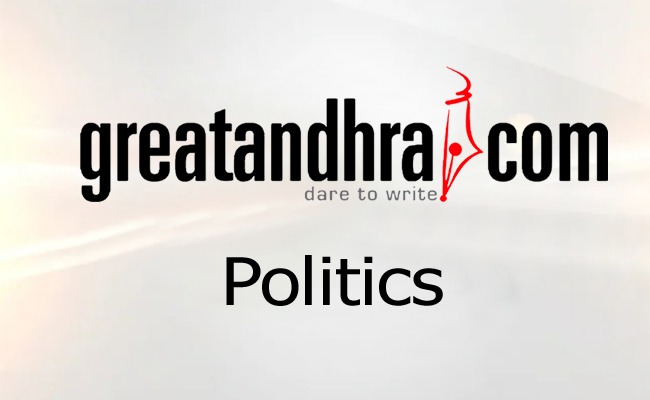 The Telugu Desam Party chief N Chandrababu Naidu found himself totally cornered by the national media in Delhi on Monday.
He interacted with the reporters before launching indefinite fast on the issue of bifurcation of Andhra Pradesh. He was bombarded by a volley of questions from the media, for which his answers were vague and evasive.
Naidu was his evasive best was pointedly asked whether he supported formation of separate Telangana state or favoured Andhra Pradesh to remain united.
Obviously, the TDP chief was not prepared for such a grilling by the media. When flooded by the straight questions on his stand on the Telangana statehood issue, he tried to escape by posing counter questions at the reporters.
"Suppose, you have two sons and you are asked to chose between the two, what would you do?" Naidu asked the reporter who wanted to know his stand on division of the state.
When journalists persisted with their question on the TDP's flip-flop on the Telangana issue, Naidu clearly looked impatient and lost his cool at one point and said "You should not ask such questions. I have come here to seek justice for Telugu people."
When a reporter reminded him that his party had given its first consent letter for carving out Telangana state way back in 2008, Naidu said that his party wanted "equal justice" for all the regions in the state. When the media kept insisting on his stand on bifurcation, the TDP chief appeared hurt and confused.
"This is not proper for you to put such questions," he said.
Asked what solutions does he have in mind to end the present imbroglio, Naidu said "I am not in the government. Let Congress say it has failed. If voted to power, I will sove it within six months."
Despite repeated queries, Naidu evaded the main question on whether he supported bifurcation or united AP. "I am for Telugu people and their welfare," he said.