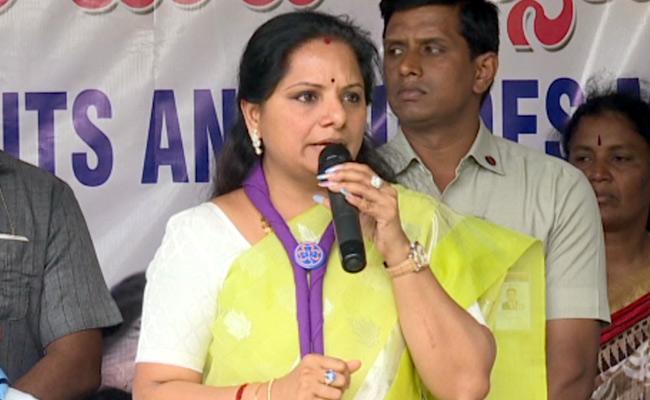 The arrest of Magunta Raghava, son of YSR Congress party MP from Ongole Magunta Srinivasulu Reddy, in the sensational Delhi liquor scam, has created ripples in the political circles and if the reports from the national capital are to be believed, the next target of the Centre is none other than Bharat Rashtra Samithi MLC Kalvakuntla Kavitha.
The reports suggest that the Central Bureau of Investigation (CBI) is getting ready to summon Kavitha, daughter of Telangana chief minister K Chandrasekhar Rao, to Delhi for questioning soon and might even arrest her, based on the evidences available so far.
Sources said the CBI has been going in a strategic manner in the Delhi liquor case and arresting key players one after the other in a systematic way, without creating an impression that it is witch-hunting the political rivals of the Bharatiya Janata Party.
The arrest of Aurobindo group director Sharat Chandra Reddy, Indo-Spirit group director Sameer Mahendru, Abhishek Boinpally and former chartered accountant of Kavitha's business activities Gorantla Butchibabu – one after the other – is aimed at gathering strong evidences against Kavitha, sources said.
"The CBI has been able to establish how the South Group lobbied for changing the liquor policy to help a few manufacturers and liquor suppliers in Delhi. The arrest of Magunta Raghava is the final blow," sources said.
The agency has named Kavitha in all the charge sheets filed before the Delhi court. It is learnt Arun Ramachandra Pillai, the kingpin in the entire scam, has turned approver and spilled the beans about Kavitha's role.
"Equipped with all these evidences, the CBI is expected to summon Kavitha to Delhi and after establishing her role prima facie, it may even arrest her," sources added.