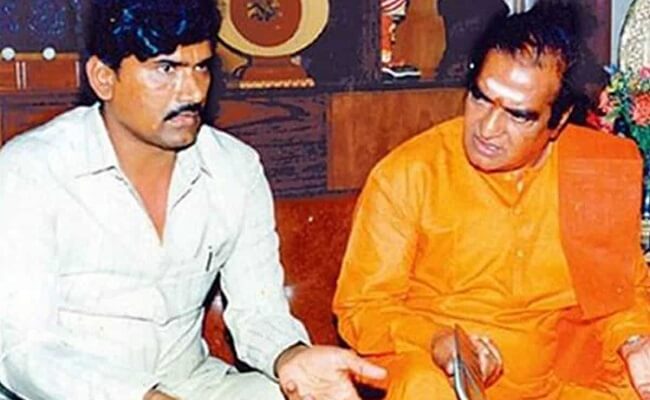 All eyes are now on TDP chief N Chandrababu Naidu, after chief minister Y S Jagan Mohan Reddy renamed Dr NTR University of Health Sciences as Dr YSR University of Health Sciences.
Though the TDP leaders are holding protests against the change of name, people are eagerly looking forward to see TDP chief N Chandrababu Naidu speaking on the issue.
The YSR Congress is ready now with its quiver of arrows aimed at Chandrababu Naidu and exposing him how he had betrayed late N T Rama Rao.
The YSR Congress leaders have already started circulating a video of Chandrababu Naidu and ABN Radha Krishna discussing the change of name of NTR for the Arogyasri programme before the 2019 general elections.
The two were talking about dropping NTR's name for Arogyasri, as both were getting ready for an interview for the ABN Andhra Jyothi channel.
Besides, the YSR Congress leaders are ready to bring back the 1995 August-September incidents both in the Assembly and at the Viceroy Hotel, where NTR was insulted, humiliated and thrown footwear at him by Chandrababu Naidu's loyalists.
The YSR Congress leaders are also getting ready with the audio and video clips of NTR speaking about Chandrababu Naidu and thus expose Naidu's love for NTR.
The YSR Congress leaders were also getting ready to expose how Naidu had filed the affidavits in the High Court and with the Election Commission disowning NTR and thus dishonored NTR in 1995.
The incidents of Naidu throwing away NTR photos from the TDP offices, all government offices are also being recalled now.
This would be a tough battle for Chandrababu Naidu to face the YSR Congress in the fresh controversy of changing the name of the health university.
Chandrababu Naidu has only one option – to remain silent. If he tries to make an issue, the YSR Congress would expose his conspiracy of 1995 and educate the younger generations who believe that Naidu saved the TDP!