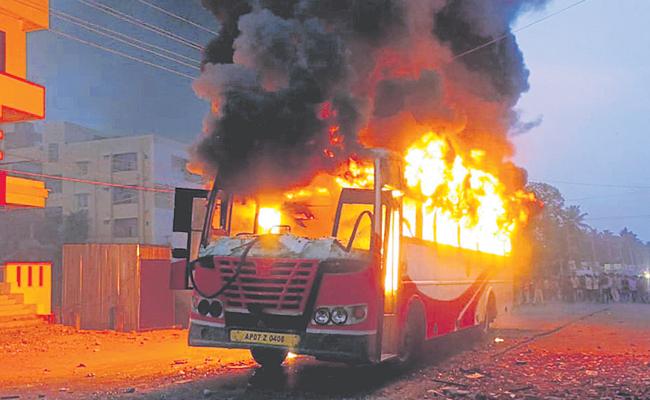 In an interesting twist to the tale of the Konaseema protestors setting afire the house of YSR Congress party leader and state transport minister Pinipe Vishwarup, it was revealed that the house doesn't belong to the minister.
According to the latest reports coming from Amalapuram, the house that was set afire by the protestors belonged to one Veerabhadra Rao, a professor, at Bank Colony and Vishwarup had been staying there on rent for the last three years.
Veerabhadra Rao told local reporters on Thursday that he had lived in that house for two years, before moving to Kakinada on transfer of his job.
"I gave the house on rent to Vishwarup three years ago, after he became the minister," he said.
Recently, Vishwarup constructed a new house, which was nearing completion.
"He is planning to shift to the new house shortly and I was getting ready to return to this house. But even before it happened, the protesters burnt my house and damaged it heavily," he said.
Veerabhadra Rao said he had built the house in 6,500 sq ft area with his hard earned money and modelled it tastefully. He said he felt very bad on seeing the burnt and damaged house.
"I am a professor and have nothing to do with politics. I have not spoken to the minister yet. Let me see what will happen," Rao said.
He doesn't know whether he will get any compensation from the government or the minister. It is not immediately known whether there is any insurance for the house.