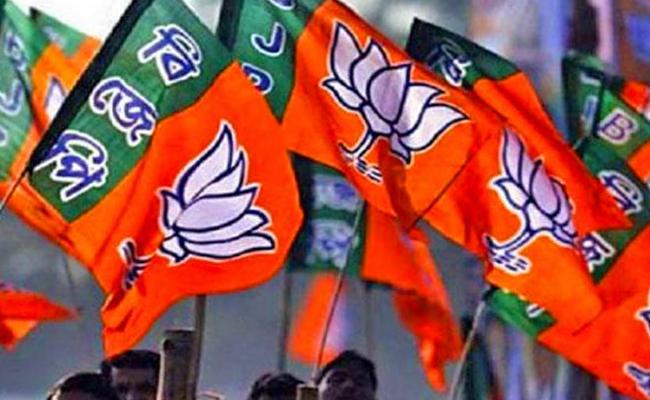 It has been a practice for politicians to hold 'chit chat' with media persons from prominent newspapers and TV news channels, where they share 'off the record' issues.
No recordings or cameras are allowed during such chit-chats. Media persons report such news without disclosing the names and attribute the information to 'party sources'.
Similarly, a top BJP leader from Telangana reportedly had a 'chit chat' with Telugu media personnel in Delhi recently, during which he made explosive comments against his own party.
According to reports, he stated that BRS (presumably referring to a political party) will come to power again in Telangana, and BJP will have to settle for the third position.
These comments by the top leader have caused a stir in Telangana's BJP circles, especially considering that Prime Minister Narendra Modi, Union Home Minister Amit Shah, and the entire BJP national leadership are focused on the upcoming Telangana Assembly polls, which are just six months away. The party has been projecting itself as the only alternative to BRS.
The top leader reportedly expressed doubts about BJP's chances of winning in Telangana, stating that the party lacks strong candidates even in 40 seats.
He questioned how BJP can come to power in Telangana under these circumstances and predicted that the Congress party will secure the second position.
Furthermore, he made a startling revelation that the BJP national leadership has no objection to BRS coming to power in case the BJP fails to win the elections. The only requirement, according to him, is that the Congress should not come to power in Telangana.
Telangana BJP leaders are now searching for the identity of this top BJP leader who had the chit-chat with the media and made such damaging remarks against his own party.
Speculations have arisen, pointing fingers at individuals such as Etala Rajender and Komatireddy Rajgopal Reddy, who recently visited Delhi. However, their supporters strongly deny having any chit-chat with the media.
Telangana BJP leaders are currently suspecting BJP's Madhya Pradesh in-charge, P. Muralidhar Rao, and there has been no denial from him or his supporters regarding this issue so far.