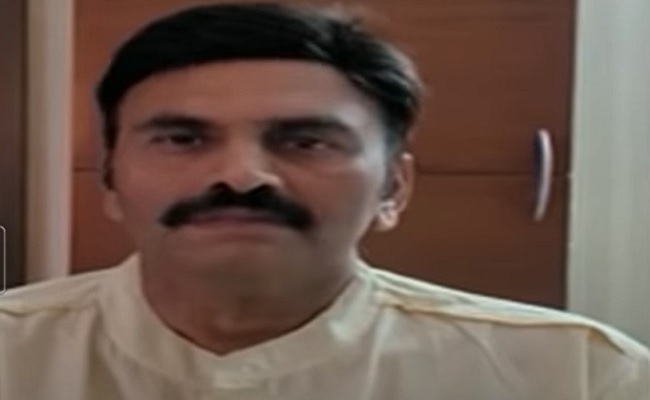 The sudden discharge of rebel YSR Congress party MP Kanumuri Raghurama Krishnam Raju from the military hospital in Secunderabad and his flight to New Delhi in a special aircraft within hours raised many an eyebrow.
The developments led to the speculations that Raju was summoned to Delhi by the big bosses at the Centre and that was he got discharged from the Secunderabad hospital hurriedly. There is also a talk that the special flight to Raju was arranged by Delhi bosses themselves.
Sources said Raju had done extensive lobbying with Delhi bosses after his admission in the Military hospital. It was because of their intervention that he could get the medical report in his favour and subsequently bail from the Supreme Court.
"It is not exactly known what the deal is between the Delhi bosses and Raju, but it is believed that they had played the role in securing bail to him. He was brought to Delhi again as part of the deal," sources said.
May be, Raju has got clearance from the big bosses to join the BJP, if not directly but at least as an associated member.
"Things will unfold in the coming days as to what his plans are. Till then, every development is subject to speculation," sources said.