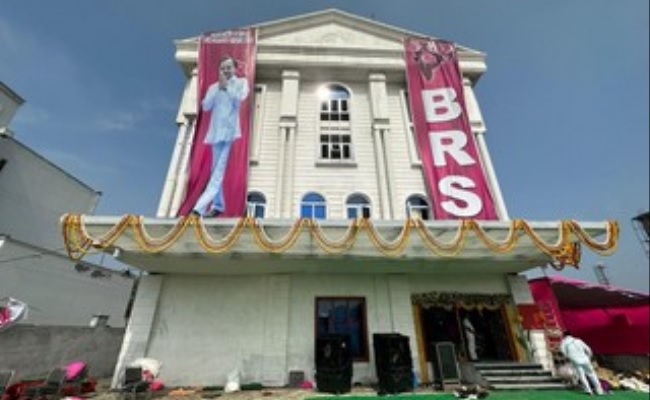 The BRS party seems to losing its ground because of wavering but without a firm standing. The Reddys held power in Telangana for a significant period. However, after Telangana became a separate state, they lost their influence.
Despite this, KCR has been supportive, providing respect, positions, and tickets. Additionally, the Reddys have a positive attitude towards KCR due to their alliance with the government in Andhra.
During this period, Revanth Reddy assumed leadership within the Congress, initiating a surge in momentum. But still, Reddys continued their support to BRS and kept away from Revanth Reddy assuming that he is close to TDP.
As the elections draw near, the dynamics are shifting. It is during this crucial time that the Kamma social group among settlers actively and openly rallied behind Revanth Reddy, extending comprehensive support. This backing stems from the suspicion that a victory for KCR could lead to support for Jagan once again.
What steps should KCR's party take? They need to safeguard some of the Reddys' votes, which have been in their favor until now, and ensure the settlers' pro-Jagan votes align with their cause.
However, KCR, KTR, and others fell victim to the illusion propagated by misinformation that all settler votes were gravitating towards the Congress. Initiatives were taken to improve relations with the settlers, and the initial outcomes were positive.
However, in the subsequent course of events, criticisms of Jagan's administration emerged, targeting his methods and satirizing various aspects. This trend started with Harish, followed by KCR, and extended through the ranks of ministers and beyond. This has been irritating the Reddy community who are aligned with Jagan Mohan Reddy.
However, what the BRS members need to recognize is that, irrespective of their efforts, the support from the Kamma social class remains steadfast only to TDP. Yet, by criticizing Jagan in their pursuit of these votes, they risk losing the support of the pro-YCP individuals and the Reddys.
The Reddys in Telangana, currently in a state of uncertainty, are hopeful that power will return to their social class after many years. Consequently, it becomes evident that the votes of the settlers, be they Kamma or Reddy, are in a precarious situation for BRS.