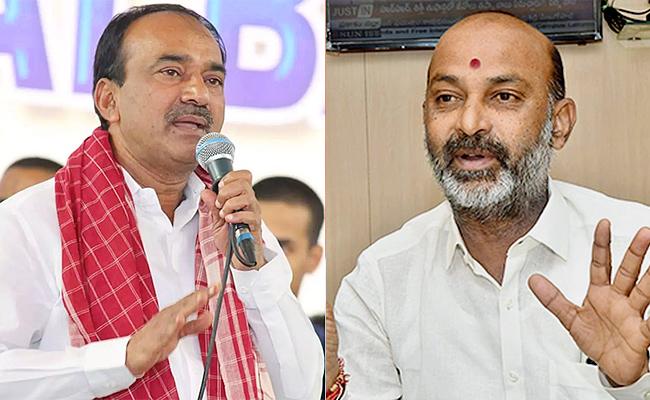 Karimnagar Lok Sabha member Bandi Sanjay recently completed three years as the BJP Telangana president in March 2023. Under his leadership, the BJP has emerged as a strong political force in Telangana.
The BJP won the Dubbak and Huzurabad bypolls by defeating the TRS. It also won 47 seats in the GHMC elections in Hyderabad and emerged as the second-largest party under Sanjay's leadership.
All these stunning victories have made Bandi Sanjay a powerful leader not only in the Telangana BJP unit but also in Telangana politics.
However, Sanjay seems to be losing control over the Telangana BJP unit, with several leaders including seniors raising a banner of revolt against him and demanding a change in the Telangana BJP president. They say that under Sanjay's leadership, the BJP cannot win the upcoming Assembly polls in Telangana scheduled for December this year.
They complain that Sanjay is making unilateral decisions, which is causing setbacks for the BJP in Telangana, and there is a danger of several seniors quitting the BJP if Sanjay is not replaced.
BJP leaders, reportedly led by Gujjula Premender Reddy, held a secret meeting of BJP rebels opposing Sanjay. He reportedly has the backing of senior BJP leaders such as Etala Rajender, Konda Vishweshwar Reddy, DK Aruna, etc.
The rebels want to meet BJP's top national leaders, Amit Shah and JP Nadda, to press their demand for removing Bandi Sanjay from the post of Telangana BJP president.
The rebels reportedly want Etala Rajender to be appointed as the Telangana BJP president, arguing that only Etala has the capacity to take on BRS and KCR in the upcoming Assembly polls.