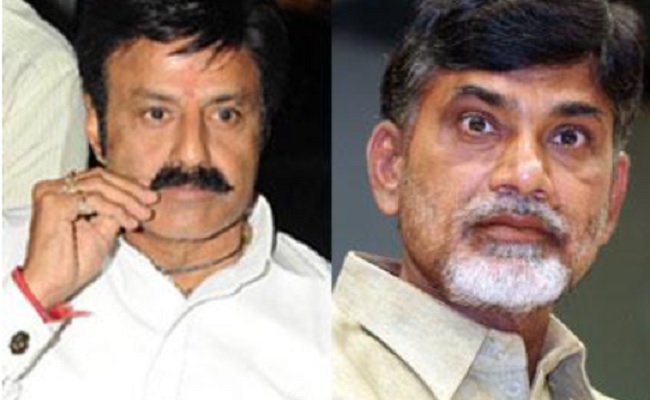 There has been a lot of heat and dust in Andhra Pradesh politics for the last few days, following foul-mouthing by Telugu Desam Party official spokesman Kommareddy Pattabhi Ram against Andhra Pradesh chief minister Y S Jagan Mohan Reddy and the subsequent attack on TDP offices by agitated YSRC mobs.
The high drama culminated in the arrest of Pattabhi by the police, attempt to murder case against TDP general secretary Nara Lokesh, the TDP calling for state-bandh and party president N Chandrababu Naidu taking up 36-hour long deeksha, while demanding imposition of President's Rule in the state.
The TDP rank and file agitated strongly over the retaliatory attacks by the YSRC on the TDP offices. Besides, leaders of all opposition parties including Naidu's strong critic Daggubati Purandeshwari condemned the attacks by the YSRC.
Even disgruntled TDP leaders, who have been staying away from the party activities like Vangaveeti Radhakrishna and Kesineni Nani, have fumed at the YSRC and extended solidarity to Naidu's deeksha.
But one man, who was conspicuously missing from the entire episode was Nandamuri Balakrishna. There was not a single word from him on the attacks on the TDP offices, including the one at Hindupur, and Pattabhi's residence.
There is a criticism from within the TDP that Balakrishna has not bothered to condemn the arrest of Pattabhi or extending solidarity with his own brother-in-law Chandrababu Naidu.
"Even if one were to assume that he is busy with his shooting schedules, he could have at least issued a statement in support of the party and Naidu. It appears he has taken such a serious issue lightly," a party leader observed.
But Balakrishna is known for such inconsistent behaviour. He keeps himself completely away from Andhra politics continuously for months together. Some days, he focusses on his hospital activities and some other time, he appears on film shows and talk shows.
And when he gets the mood, Balakrishna suddenly plunges into active politics and leads the movement for Krishna water for Rayalaseema. So, there is no surprise he didn't even bother to find out what is happening in Andhra Pradesh.
Sources said Balakrishna is busy with his shooting for a talk show on Aha OTT platform. That is precisely why he did not find time to attend the deeksha taken up by his brother-in-law on Pattabhi episode.
"But he has sent a wrong message to the party cadres and people by not reacting on the Pattabhi episode, which went to extent of demanding imposition of President's Rule in the state," the party leader observed.
It would be interesting to see whether Balayya would react at least after his talk show and take the YSRC to task. Nobody knows what is in the mind of this strange politician!