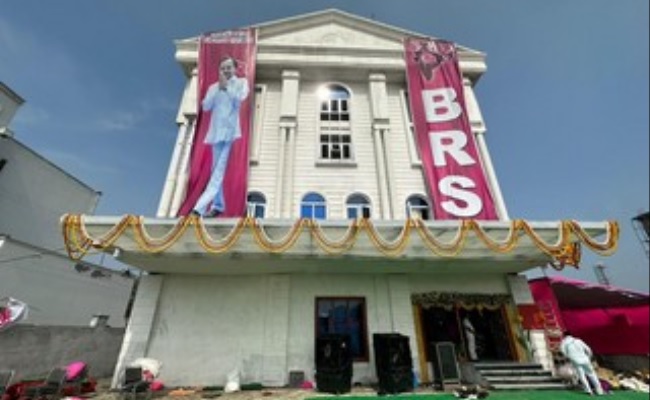 Hyderabad is increasingly perceived as an enclave exclusively for the affluent, according to the prevailing opinion among middle and upper-middle-class residents.
The prices of both land and apartments have surged to such an extent that they are now beyond the financial reach of the average citizen.
Particularly challenging for newcomers to Hyderabad, the acquisition of a preferred house is hindered by eligibility constraints on loans and other facilities.
In the past, standalone apartments were available at reasonable prices. However, even these have seen a price hike when considering today's rates in gated communities.
Securing a reasonably priced apartment, inclusive of taxes, below Rs 1.5 crore, is now deemed unfeasible. Only high-salaried software employees seem to have the means to purchase apartments in Hyderabad.
The lack of affordability in owning a house within the BRS government has fueled significant anti-incumbency sentiments, especially within the limits of Hyderabad, particularly among those who have yet to own property.
Moreover, rumors of land encroachments involving BRS MLAs in the background have fostered bitter feelings toward the incumbent government.
Conversely, those who already own properties express contentment and desire to see BRS continue in government, as it has contributed to an increase in their property values.