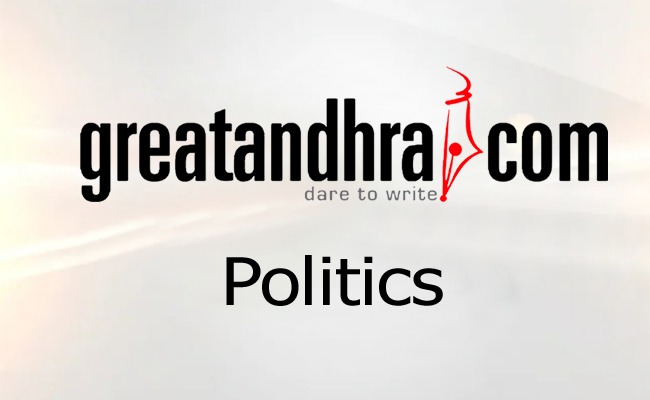 Till the other day, noted social activist and crusader against corruption Anna Hazare was fond of AP Chief Minister and Telugu Desam Party president N Chandrababu Naidu. In fact, Naidu had participated in Anna's movements in Delhi and was called by his followers as "Andhra Anna Hazare."
But now, it appears Naidu is no more a favourite of Anna Hazare. After the TDP president had joined hands with the Bharatiya Janata Party and has been rubbing shoulders with Narendra Modi, Anna Hazare has been keeping Naidu away.
The decision of the Naidu government to forcibly acquire land for the new capital has further widened the gap between Anna and Naidu.
With Naidu out of Anna camp, YSR Congress party president Y S Jaganmohan Reddy seems to have come closer to the veteran Gandhian.
Anna is learnt to have invited Jagan and his party leaders to join his hunger strike at New Delhi against the land acquisition bill.
Accordingly, YSRCP official spokesperson Ambati Rambabu and farmers unwilling to part with their lands for the new AP capital, joined anti-corruption activist Anna Hazare's protest against the Land Acquisition Ordinance at Jantar Mantar in Delhi.
The YSRCP leaders complained to the social activist that AP Chief Minister Chandrababu Naidu was doing great injustice to the farmers in the name of constructing a new capital city. They told Anna Hazare they will lose their livelihood if the government forcibly acquires their lands.
"The Chandrababu Naidu Government is snatching away our fertile lands and we will lose income as we don't have any other means of livelihood," they told to Anna Hazare.
Speaking to the media after meeting Hazare, Rambabu asked, "Why would the AP Government need 30,000 acres to build a new capital? Experts say only 2,000 acres of land was enough for a new capital. Will you use the remaining land for real estate?," he asked Chandrababu Naidu.
Click Here for Latest Direct-to-OTT Releases (List Updates Daily)