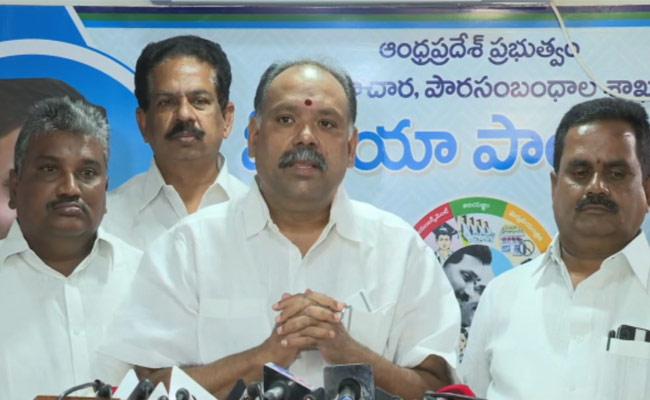 It appears the confrontation between the Andhra Pradesh state government employees and the Y S Jagan Mohan Reddy government is scaling up with every passing day.
On Wednesday, the AP state government employees' joint action committee indicated that it would go on an indefinite strike demanding that the government immediately withdraw its GOs on pay revision, as they are of little help to them.
At an emergency executive council of the JAC, the employees decided to finalise their action plan on Thursday.
"We shall serve strike notice on the government on Friday. There is no question of holding any talks with the government unless it withdraws the orders on pay revision," JAC chairman Bandi Srinivasa Rao said.
The JAC chairman said 23 percent salary hike was far below 27 per cent interim relief the government had been paying since July 2019.
"At the same time, the government has done away with the City Compensatory Allowance (CCA) and reduced the House Rent Allowance (HRA)," he pointed out.
Their other demands include continuation of additional pension to the pensioners who crossed 75 years and declaration of probation to village and ward secretariat members.
On the other hand, state chief secretary Sameer Sharma tried to explain the financial constraints of the state government and requested them to understand the situation.
"The gross salary of the employees is definitely increasing, though certain allowances have been reduced," he said.