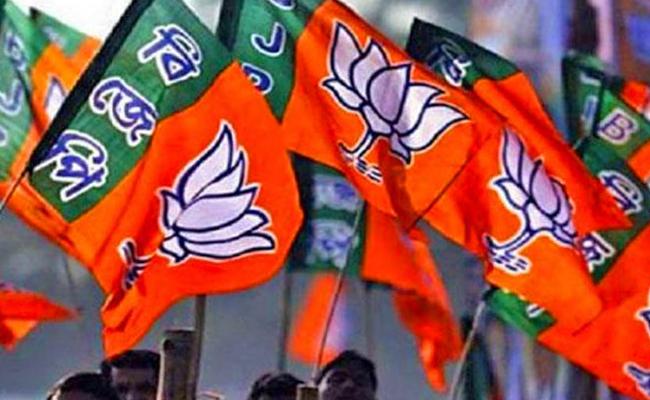 It appears Bharatiya Janata Party national leadership is of the view of the view that it is better to have a Kamma leader to head the party in Andhra Pradesh, rather than a Kapu leader, to gain some ground in the state.
After the bifurcation of combined Andhra Pradesh, the BJP in the residuary AP had seen one Kamma president – Kambhampati Hari Babu and two Kapu leaders – Kanna Laxminarayana and Somu Veerraju.
Hari Babu played an instrumental role in forging the alliance between the BJP and Telugu Desam Party led by N Chandrababu Naidu in 2014 and as part of the alliance, the BJP could win four assembly seats and two MP seats from AP.
But under the leadership of Kanna, the BJP fared badly and it could not win even one per cent of votes in 2019 assembly elections, forget about seats.
Under the leadership of Veerraju, the party has lost badly in the local body elections in the state, besides the by-elections to Tirupati LS seat and Badvel assembly seat.
Now, it is learnt the party leadership is contemplating returning to the Kamma leadership.
According to sources, the BJP national party is planning to anoint former Union minister and present party national general secretary Daggubati Purandeshwari as the Andhra BJP president.
Apparently, the BJP leadership is of the view that it is essential to woo Kammas, a cash rich and politically powerful community to counter Jagan Mohan Reddy. At the same time, it has to ensure that the Kammas do not rally behind only the TDP.
The BJP leadership knows that Purandeshwari is a bitter critic of Chandrababu Naidu; and hence, if she is at the helm, she will not agree for any kind of alliance with the TDP. So, she can wean away at least a major section of the Kammas from the TDP towards the BJP.
If Purandeshwari is made the BJP chief, Naidu will definitely stop lobbying for revival of alliance with the BJP. At the same time, Jana Sena Party chief Pawan Kalyan, too, will have no option but to continue the alliance with the BJP.
Since Pawan is part of the alliance, there is no need for any special efforts by the BJP to attract the Kapu community.
With Kamma-Kapu combination, the BJP expects to grow stronger in Andhra Pradesh, say sources.