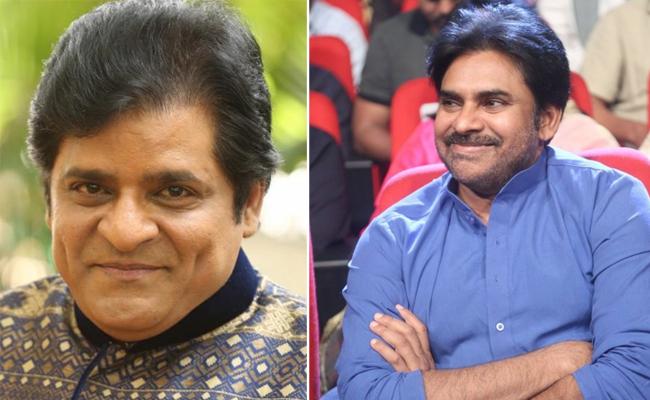 If the rumours doing rounds in the social media are correct, popular Tollywood comedian Ali may return to the fold of Jana Sena Party chief and power star Pawan Kalyan sooner or later.
Though Ali was never part of Jana Sena, he had been a close follower of Pawan Kalyan. Such was the association between the two that the comedian had invariably been part of Pawan Kalyan's films till a few years ago.
But after Ali joined the YSR Congress party led by chief minister Y S Jagan Mohan Reddy in 2019 and campaigned for the party, he has distanced himself from the power star.
There were occasions when Ali was compelled to make criticism against Pawan Kalyan, but they were confined to mere politics. Since Jagan treated Ali with a lot of respect, the latter has been displaying unflinching loyalty to the party.
There was a talk that because of his contribution to the party, Jagan might reward him either Rajya Sabha or a corporation chairman post like AP Wakf Board chairman or AP Film, Theatre and Television Development Corporation (APFTTDC), with cabinet rank.
But even after three and a half years of coming to power, Jagan has not given any post to Ali. The comedian has waited for a long time to get some recognition from the party leadership, but nothing of that sort has happened till now.
According to latest reports, a frustrated Ali is said to be looking at joining the Jana Sena Party once he gets the clearance. He is learnt to have shown an olive branch to Pawan Kalyan and expressed his intention to come to Jana Sena.
If Pawan gives the nod, Ali might join the Jana Sena and might be preferred for contesting the elections from one of the seats in East or West Godavari district.
Since Ali is from Rajahmundry, he may ask for the party ticket for contesting the elections from an assembly seat in the town, like Rajahmundry (East).
Since Jana Sena has fair chances of winning a few seats in East and West Godavari districts, Ali must be looking for some safe constituency in these districts and fulfil his ambition of becoming an MLA.
"But it all depends on various factors including alliance with the TDP and the BJP. Once the alliance is finalised, Pawan may find a suitable constituency for Ali to contest the elections in either of the two districts," sources added.