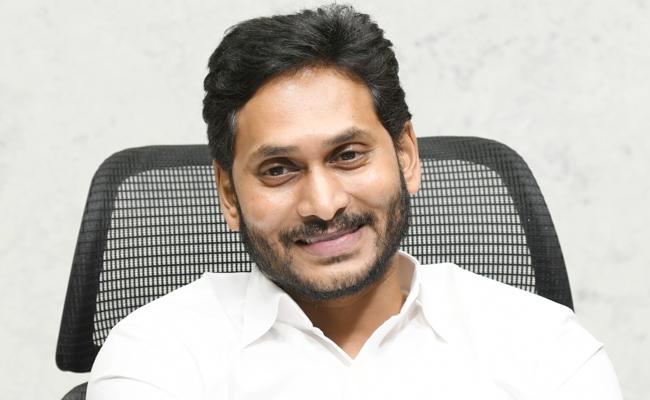 Is YSR Congress party president and Andhra Pradesh chief minister Y S Jagan Mohan Reddy planning to go in for by-elections for a couple of assembly seats to test the pulse of the people to push his three capitals plan?
The answer appears to be yes, if the talk going on in the YSRC circles is to be believed. Apparently, Jagan wants to have the by-elections in at least two constituencies in the erstwhile combined district of Visakhapatnam, which is now being pitched for as the executive capital of the state.
According to sources, the two constituencies that might go for by-elections are: Visakhapatnam (north) represented by Telugu Desam Party leader and former minister Ganta Srinivasa Rao and Chodavaram assembly seat in Anakapalli district represented by Karanam Dharmasri.
The resignation of Ganta Srinivas Rao, which was submitted in the Speaker's format is now pending approval of Speaker Tammineni Sitaram. The TDP legislator submitted the same in protest against the privatisation of the Visakhapatnam steel plant.
On the other hand, Dharmasri resigned from his seat in support of the three capitals proposal of Jagan government with Visakhapatnam as the executive capital. Though he did not sent his resignation letter in a prescribed format, he might be asked to quit the assembly seat again in the regular format.
If the Speaker accepts both the resignations, there would be by-elections to these seats. Sources said Jagan wants to go to by-elections seeking support from the people of these two constituencies on his three capitals plan.
The YSRC leaders are of the view that they were able to generate a lot of sentiment for the three capitals in Visakhapatnam and all the other issues would be secondary, if the by-polls are held.
Since the YSRC is in power, it might not be difficult for Jagan to win both the seats with comfortable majority using his money power and muscle power. On the lines of KCR strategy in Telangana's Munugode constituency, Jagan can mobilise all his resources in Visakhapatnam to win these two seats.
If the YSRC wins these two seats, Jagan can claim the victory as an endorsement of his three capitals plan and he can go the next assembly elections on this plank!