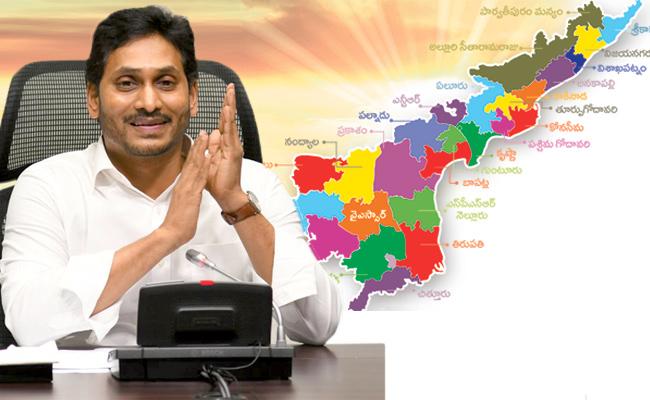 If YSR Congress party president and Andhra Pradesh chief minister Y S Jagan Mohan Reddy has his way, the state is going to get one more district soon, taking the total number of districts from 26 to 27.
It was only on Monday that the districts in Andhra Pradesh had been reorganised into 26 districts through the delimitation of the previous 13 districts.
All the reorganised districts came into operation with new collectors, joint collectors and superintendents of police taking charge.
However, astrologers are learnt to have told Jagan that the number 26 is not good as per numerology and it would fetch bad results for the ruling party in the coming years.
"It would be better to have another district so that there would be 27 districts, as two plus seven would make it nine, which is an auspicious number," the astrologers reportedly told the chief minister.
That is the reason why outgoing information and public relations and transport minister Perni Venkatramaiah alias Nani told the reporters on Tuesday that AP might soon get another new district.
"There is a possibility of carving out another district with Polavaram as the district headquarters. This new district would be formed by reorganisation of tribal areas of East and West Godavari districts," he said.
Already, there are two tribal districts – Parvathipuram Manyam and Alluri Seetharama Raju districts. With the formation of Polavaram district, there would be three districts for the tribals, he said.
The new district would comprise two assembly segments – Rampachodavaram and Polavaram. A new bridge on Godavari would be constructed at Polavaram connecting these two assembly constituencies.
"The chief minister is working on the formation of this new district for tribals. It might materialise soon," Nani added.