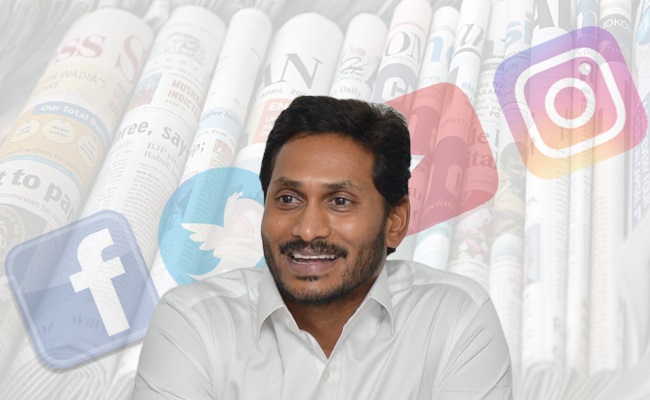 Social media of YSRCP which generally gives a back up for almost every tweet by YS Jagan Mohan Reddy maintained silence on a particular tweet that went viral national wide.
It is known that Jharkhand Chief Minister Hemant Soren tweeted in Hindi, "The Prime Minister called me on the phone today. He spoke out his heart (mann ki baat). It would have been nice had he talked or listened to the work to be done".
To this, YS Jagan Mohan eddy quote tweeted, "Dear @HemantSorenJMM, I have great respect for you, but as a brother I would urge you, no matter what ever our differences are, indulging in such level of politics would only weaken our own nation. In this war against Covid-19, these are the times not to point fingers but to come together and strengthen the hands of our Prime Minister to effectively combat the pandemic".
Now this tweet has faced severe criticism from many corners. While Narendra Modi is facing lot of flak from entire nation for the poor control of Covid-19 pandemic, this tweet by AP CM landed in trolling.
Odisha's Congress MP Saptagiri Ulaka also tweeted against Jagan's tweet saying, "Really sad to learn son of such a tall leader from Congress Late Shri Y. S. Rajasekhara Reddy ji is now playing doodle-doodle with Modi for petty politics fearing CB, ED raids. Grow up @ysjagan, you are a CM now".
On the other hand the social media wing of YSRCP also didn't mention about this tweet by YS Jagan knowing that it receives a backlash.
Besides this, Shanta Biotech Varaprasada Reddy in an interview clearly mentioned how the political selfishness and negligence resulted in the cruel second wave in the nation. When the common men to intellectuals are criticizing Modi, YS Jagan's tweet supporting him tasted bitter not only for opponents but also for the people within the group.