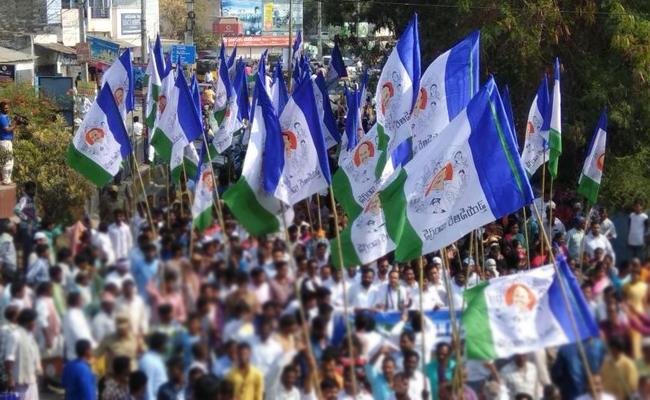 A delegation of YSR Congress party MPs led by parliamentary party leader V Vijay Sai Reddy on Wednesday met Union home minister Amit Shah to represent on the issues confronting Andhra Pradesh and request him to come to the rescue of the state.
While the memorandum they submitted have routine issues like early completion of Polavaram project, the major demand the YSRC MPs had put forth before the Union home minister was immediate financial assistance from the Centre to the flood-affected areas of the south coastal Andhra and Rayalaseema.
Sai Reddy brought to the notice of Shah that the state had suffered huge losses due to recent floods and the central team also extensively toured the flood-affected areas to assess the damage to the crops, lives and properties.
He reminded that chief minister Y S Jagan Mohan Reddy had written to Prime Minister Narendra Modi seeking an immediate financial assistance of Rs 1,000 crore to extend relief to the flood-affected areas.
"But so far, there has been no response from the Centre even after 20 days," he regretted.
The YSRC MPs' delegation also discussed the pending issues as per the AP Reorganisation Act. The MPs also wanted that the Centre revoke the recently passed Food Security Act, which would do a lot of loss to Andhra Pradesh.
The MPs requested the Union home minister to rethink on the privatisation of the Visakhapatnan Steel Plant.
They also wanted the Centre to form a joint parliamentary committee to discuss with the stakeholders on providing statutory status to the minimum support price to the crops.