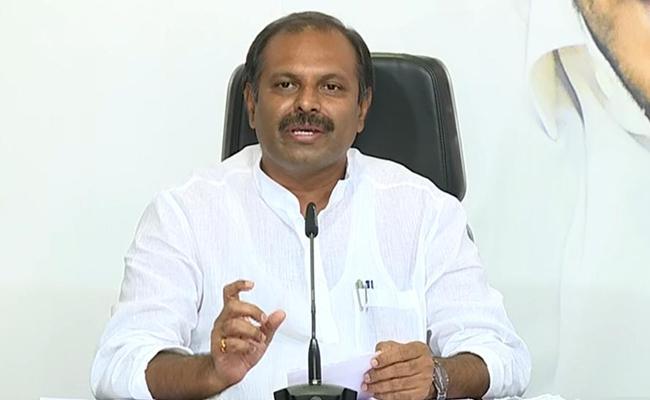 All these days, YSR Congress party has been adopting a sort of soft approach towards the Bharatiya Janata Party.
Though the local BJP leaders have been making critical comments against the Jagan Mohan Reddy government, the YSRC leaders never made any counter-attack on the BJP.
The ruling party has been maintaining cordial relations with the BJP national leadership in general and Prime Minister Narendra Modi in particular.
The YSRC has also extended support to BJP candidates Droupadi Murmu and Jagdeep Dhankar in the Presidential and Vice-Presidential elections.
The YSRC MPs have been regularly meeting all the BJP central leaders and Union ministers. Party general secretary V Vijay Sai Reddy regularly posts tweeting in support of the decisions of the BJP government at the Centre.
However, the BJP leaders in AP – right from state president Somu Veerraju, Daggubati Purandeshwari, S Vishnuvardhan Reddy, Madhav, G V L Narasimha Rao and Y Satya Kumar – have been making strong comments against the YSRC government and the chief minister regularly.
The latest padayatra taken up by the BJP leaders in Amaravati capital region, however, has terribly upset the YSRC.
It appears the local BJP leaders are toeing the line of Telugu Desam Party led by N Chandrababu Naidu, creating embarrassing situation for Jagan.
Especially, the YSRC leadership was angry with Satya Kumar who made strong comments against Jagan at the culmination of the padayatra in Amaravati.
Describing Jagan as "Abhinava Sisupala," Satya said the crimes committed by Jagan were on the rise and the BJP leadership in Delhi was counting his sins.
Expressing anger over Satya's comments, YSRC senior legislator G Srikanth Reddy described the BJP has become "Babu Janata Party" in Andhra Pradesh and its leaders were working as per the directions of Chandrababu Naidu.
"He is Asatya Kumar. He is reading out the script given by Naidu. The BJP leaders in AP are trying to bring Naidu back to power. They have become middlemen and brokers for the TDP," Srikanth Reddy alleged.
He reminded that the same BJP leaders had alleged in the past that Amaravati was a big scam. He also wondered why the BJP was opposing shifting of high court to Kurnool.
"Is it not true that the BJP leaders demanded establishment of high court in Kurnool?" he asked.
Srikanth Reddy said both the TDP and the BJP have joined hands to destroy the state and stalling the development of Visakhapatnam. The BJP had done nothing for the state in general and Rayalaseema in particular.