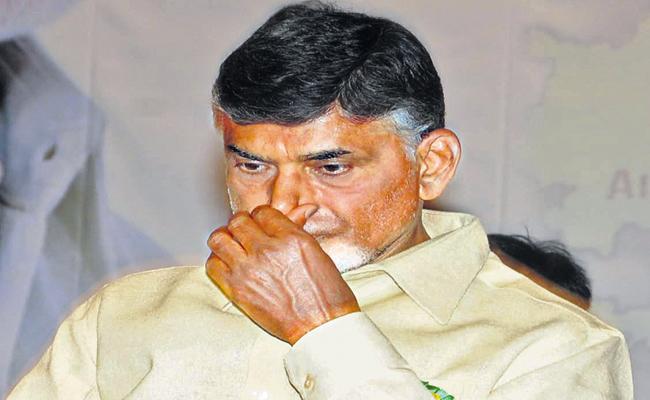 It is an undeniable fact that the YSR Congress party led by chief minister Y S Jagan Mohan Reddy has secured a landslide victory in the MPTC and ZPTC elections by bagging a record number of seats in the history of the state.
The figures clearly speak for themselves: out of 9,583 MPTC seats for which elections are held, as many as 8,249 seats accounting for 86 per cent of the total number of seats were bagged by the YSRC.
Similarly, out of 638 ZPTCs for which polling was held, the YSRC won as many as 628 seats, accounting for 98 per cent, which is unprecedented in the history of the local bodies in Andhra Pradesh.
While it is a fact that the Telugu Desam Party has faced a humiliating defeat in the zilla parishad and mandal parishad elections, the party leaders made a desperate attempt to cover up the defeat saying the YSRC had won so many seats only because the TDP had boycotted the elections.
Strangely, the pro-TDP media, particularly Andhra Jyothy and TV5, also sought to underplay the YSRC's landslide victory and attributed the same to the boycott by the TDP, as if to give an impression that the ruling party would not have won the elections had the TDP not boycotted the polls.
During the news bulletins, TV5 and ABN-Andhra Jyothy showed the TDP tally in the results table as "boycotted." Strangely, the same channels tried to highlight the victory of the TDP in a handful of MPTCs and ZPTCs.
One wonders how these channels played up the TDP victory in a few seats, while claiming that the party had boycotted the ZPTC and MPTC polls.
The fact is that the TDP candidates were given B-forms in 6,659 MPTC seats and 482 ZPTC seats to contest the elections. And the party had won 690 MPTC seats and six ZPTCs.
"If the TDP did not contest the elections, how did it issue B forms to its candidates? Is it not bluffing?" a YSRC leader said.
The other pro-TDP daily Eenadu, too, highlighted the claim that the TDP had boycotted the elections. But it tried to defend the poor performance of the TDP saying though the TDP candidates filed their nominations, they withdrew from the campaign after the party leadership gave the boycott call.
"Yet, the people have voted for the TDP in some places and in those places, the party candidates have won the seats though they did not campaign," the daily said.
What a joke?
Click Here for Latest Direct-to-OTT Releases (List Updates Daily)