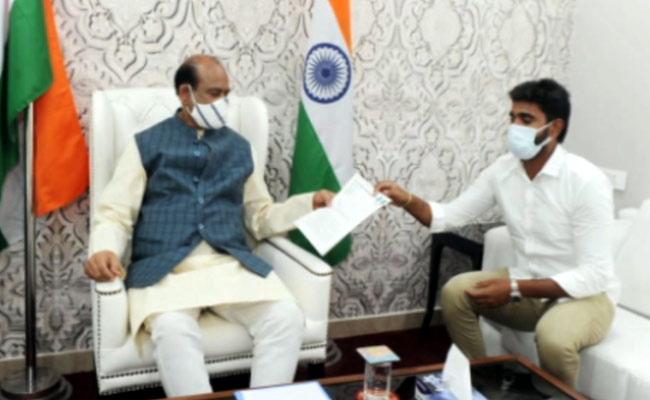 The ruling YSR Congress has once again given a petition to Lok Sabha Speaker Om Birla, seeking disqualification of rebel MP K Raghurama Krishnam Raju.
YSRCP chief whip Margani Bharat met Om Birla in Delhi on Friday and renewed his party's demand for disqualification of the rebel MP.
Bharat had sought to remind the Lok Sabha speaker that similar petitions were already given to him in the past and requested the Speaker to take a call.
He alleged that the MP had been violating the party discipline and had been making statements against the leadership in violation of the set norms.
Bharat had reportedly submitted video clips in which the MP spoke against the party leadership.
Interestingly, the MP met the Lok Sabha speaker on the second day of the two-day visit of party supremo and chief minister Y S Jagan Mohan Reddy in Delhi.
It is said that Jagan Mohan Reddy also complained to Union Home Minister Amit Shah against Raghurama Krishnam Raju and sought his disqualification from Lok Sabha.
It is to be seen what the BJP leadership would do on these complaints against the MP, who is close to the party top leadership.