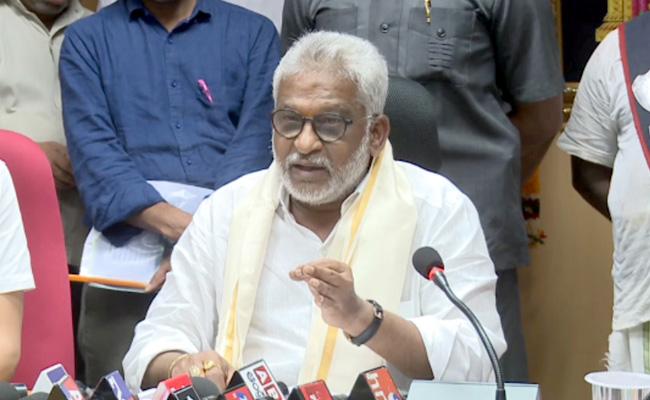 With the Election Commission of India issuing the notification for biennial Rajya Sabha elections on Friday, lobbying has intensified for nominations in the ruling YSR Congress party in Andhra Pradesh.
Out of the four Rajya Sabha seats in the state, notification for which was issued on Friday, it has been more or less confirmed that one seat would go to independent member Parimal Dhirajlal Nathwani, president (corporate affairs) of Reliance Group of Industries, as YSRC president Y S Jagan Mohan Reddy had given a firm commitment to Reliance group chairman Mukesh Ambani.
Of the remaining three seats, there is serious competition form senior party leaders. There is a talk that Jagan has shortlisted the names of Alla Ayodhyarami Reddy of Ramky group and ministers Mopidevi Venkata Ramana and Pilli Subhash Chandra Bose.
While Mopidevi and Pill were promised the Rajya Sabha seats as they would be losing their MLC posts due to abolition of legislative council, Ayodhyarami Reddy was promised RS nomination for sacrificing his Lok Sabha seat from Narsaraopet constituency in favour of Lavu Krishna Devarayalu in the last moment due to caste equations.
However, Tirumala Tirupati Devasthanams chairman and Jagan's uncle Y V Subba Reddy is also said to be firm on the nomination to Rajya Sabha. Subba Reddy was strongly lobbying for retaining Lok Sabha seat from Ongole, but Jagan denied him the ticket and instead, gave it to Magunta Srinivasulu Reddy, who defected from the TDP in the last moment.
Though Subba Reddy was promised Rajya Sabha seat by Jagan, he was sulking for a long time. To pacify him, Jagan made him the Tirumala Tirupati Devasthanams trust board chairman. Yet, Subba Reddy is lobbying for the Rajya Sabha seat.
Another former MP from Nellore Mekapati Rajamohan Reddy is also said to be demanding the Rajya Sabha seat, as he was denied the Lok Sabha seat to accommodate Adala Prabhakar Reddy.
At the same time, another prominent leader and industrialist Beeda Mastan Rao is also in the race for Rajya Sabha seat, as he was promised a good post while he was defecting from the TDP to YSRC.
It remains to be seen who the three lucky candidates would be for the Rajya Sabha seats from the ruling party.