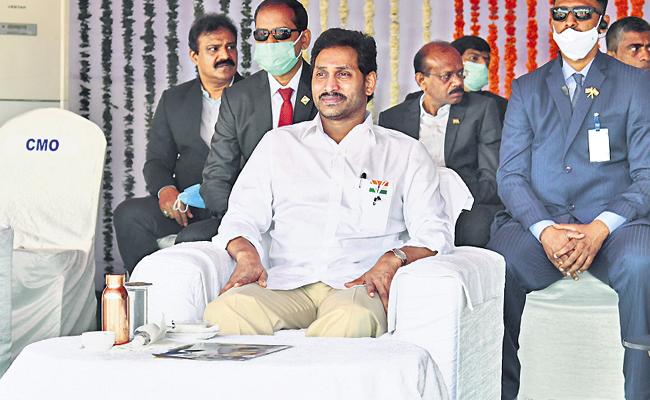 "One shot, two birds" is the old saying. It is a big gain for any hunter to have two birds for one shot. The gain is more as return benefit is more.
Now, it looks even greater as Chief Minister Y S Jagan Mohan Reddy had gained several birds with one shot.
Jagan Mohan Reddy had unfolded the districts reorganisation after three years in office, while his counterpart in Telanagana had done it a couple of years ago.
The AP chief minister had announced creation of another 13 districts in addition to the existing 13 districts.
While there is some disappointment on the reorganisation and fixation of boundaries, Jagan Mohan Reddy had reaped the greatest benefit out of it.
He had named Vijayawada district after late N T Rama Rao and won the hearts of Kamma community. This decision had almost emptied the TDP's support base in the state.
He named Tirupati district after the presiding deity Lord Balaji and thus pre-emptied his critics on religious grounds.
The naming of new district after Satyasai at Puttaparthi had added to his religious sentiments silencing his critics and winning the hearts of Hindus.
The other bird that Jagan Mohan Reddy had gained is naming of a district after great freedom fighter, Alluri Sitarama Raju. This had been the long pending demand of the people of north Andhra.
Thus, with creation of new districts, Jagan Mohan Reddy had gained several birds strengthening his party and weakening his rivals ahead of 2024 general elections.