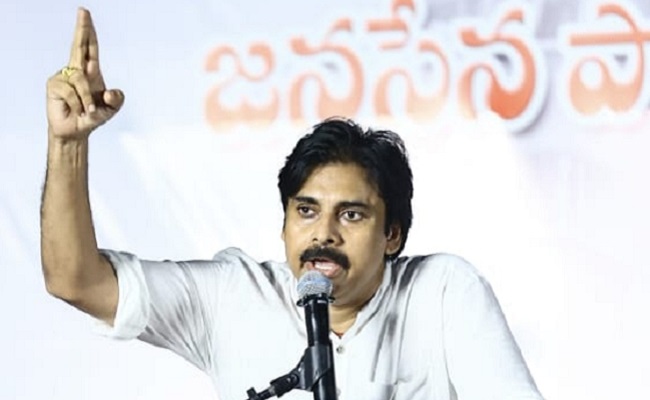 Jana Sena Party president and power star Pawan Kalyan has commenced his much-hyped "Yuva Sakthi" meeting at Ranasthalam in Srikakulam district on Thursday, in an attempt to attract the youth towards his party in the coming elections in Andhra Pradesh.
The meeting is said to be the biggest-ever held by Jana Sena so far, as the crowds are being mobilised for it to be held in 25 acres of land near Tallavalasa. A massive stage has been erected on which nearly 100 delegates would sit, apart from Pawan Kalyan.
All eyes are now on the power star, as he is expected to announce his future course of action and the party's plans.
"I will come out with all the details at my meeting on January 12," he said, while speaking to reporters after meeting TDP president N Chandrababu Naidu on Sunday.
The "Yuva Sakthi" meeting which commenced at 12.30 pm will continue till 7 pm. All the delegates on the dais will speak first and Pawan will make the concluding speech, where he would spell out his plans for the next elections.
According to party sources, the meeting will adopt two political resolutions.
"Everybody is expecting that Pawan will give clarity on alliances and announce the action plan for the next one year, including the proposed rath yatra on his newly-acquired vehicle Vaaraahi," sources said.