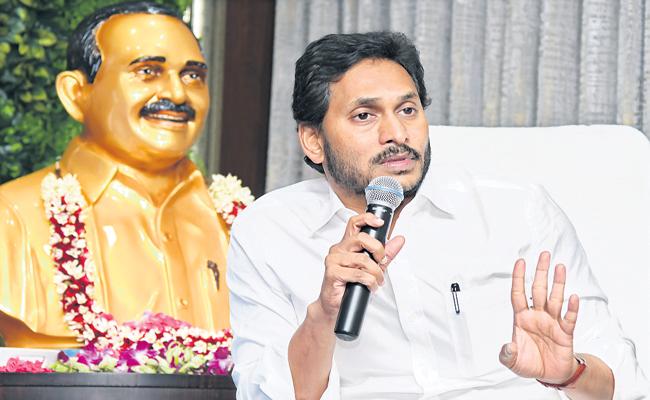 The ruling YSR Congress tasted bitter defeat in the three graduates' constituency MLC elections.
The party finally lost all three seats, with the results of the third seat from Rayalaseema declared on Saturday evening.
It was a humiliating defeat for the ruling party that had won 151 MLAs, 22 MPs, and all local bodies - both urban and rural - in the last four years.
Chief Minister and party president Y S Jagan Mohan Reddy had set a target of 175 MLA seats for the 2024 general election. However, the results of the three graduate MLC seats, 14 months before the general election, have come out against the ruling party.
Though the ruling party leaders refuse to give importance to the TDP's victory in these elections, it will certainly have an impact on the voters in the 2024 election.
Even as the dust settles, the TDP fielded its candidate in the MLC elections from the Assembly quota. The YSR Congress had named seven candidates for the seven vacancies, but the TDP's candidate forced the election.
The TDP has 23 MLAs with 23 first preferential votes for its candidates, while the YSR Congress has 21 MLAs each with an equal number of first preferential votes for its seven candidates.
The TDP had already issued a whip to all its 23 MLAs, including the four MLAs who defected to the ruling party. The TDP's victory is for sure unless the four MLAs defy the party whip and vote for the ruling party.
Moreover, the TDP is expecting at least two to three votes from the YSR Congress rebel MLAs, including Kotamreddy Sridhar Reddy.
It remains to be seen if the YSR Congress would save face by winning all seven seats or would lose the seventh seat to the TDP!