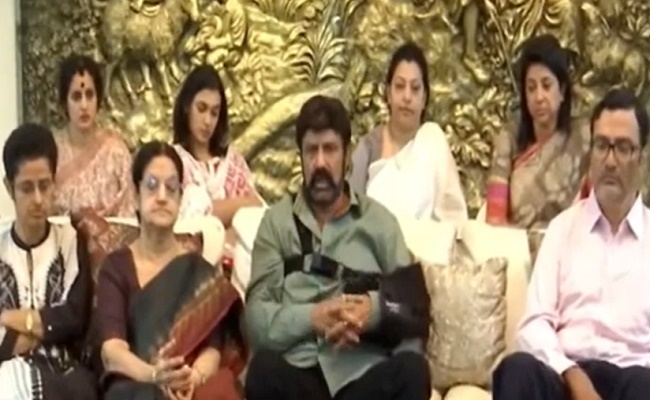 The surviving family members of late chief minister and TDP founder N T Rama Rao must have been jubilant as his name was given to one of the new districts, which would remain forever.
The family should have thanked chief minister Y S Jagan Mohan Reddy for this historic gesture.
The NTR family came together and raised their voice recently in condemning some utterances against Bhuvaneswari, which they thought had brought disgrace to the family.
But shockingly and surprisingly, none of their opened their mouth to speak about the grace that Jagan had given to them by naming a district after NTR.
It was only Purandheswari, who had tweeted recognising the naming of a district after her father, but she did not display the grace to thank Jagan.
None of the family members have shown their big heart to thank Jagan Mohan Reddy, which shows their narrow mindedness.
It is so sad that NTR family members have not shown the generosity to hail it openly if not to thank Jagan Mohan Reddy.
The family, by remaining silent, have shown that they have greater regards for the politics of Chandrababu Naidu rather than the fame and recognition that their father is given.
The NTR family's silence and their refusal to thank Jagan only shows their narrow mind and political slavery to Chandrababu Naidu.