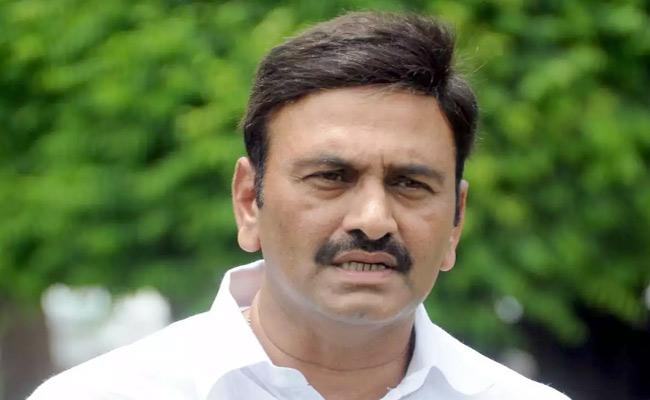 The Andhra Pradesh high court on Friday rejected the request of rebel YSR Congress party MP from Narasapuram parliamentary constituency Kanumuru Raghu Ramakrishna Raju for additional protection for him so that he can attend Prime Minister Narendra Modi's event at Bhimavaram on July 4.
A high court bench headed by Justice Cheekati Manavendranath Roy expressed surprise over Raju's request for more protection, as he feared he might be arrested by the Andhra police, if he comes to Bhimavaram to attend Modi's function.
Justice Roy enquired with Raju's counsel what kind of protection he had. The counsel told him that the MP has been enjoying Y-category security provided by the Centre.
Moreover, based on a specific request from Raju, the Centre also beefed up his security by providing him with 'Z' category protection during his visit to Bhimavaram on July 3 and 4.
"So, where is the need for more protection for him?" the judge asked.
The MP sought a direction from the court to the police not to take any coercive action against him as he was facing criminal cases registered against him and the police might file fresh cases against him if he came to Bhimavaram.
The judge, however, pointed out that the court had already given direction to the police not to resort to any coercive action against the MP.
On Wednesday last week, it said the CID could question the MP in all the cases other than the sedition case, but it should be done only at Dilkusha Guest House in Hyderabad in the presence of his lawyer from 10 am to 5 pm. It further said the CID should confine its questioning only to the cases filed against the MP, but not with regard to other issues.
"So, there is no need for any fresh directions. However, if any new cases are filed against the MP during his visit to Bhimavaram on July 3 and 4, the government and the police should follow due process of law, like giving prior notice for arrest and prosecution," the high court judge said.