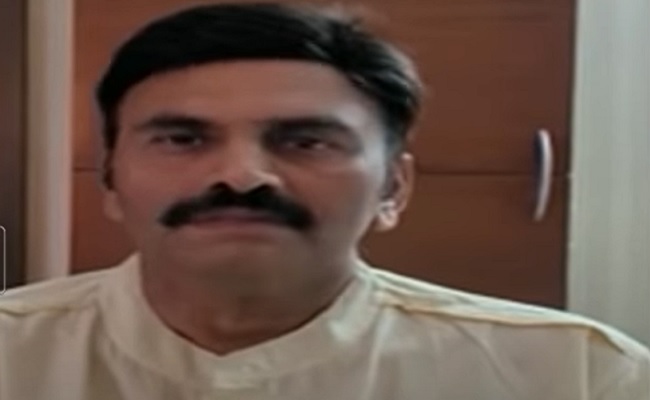 Defiant MP K Raghurama Krishnam Raju found fault with Vijayasai Reddy writing a letter to Prime Minister Narendra Modi against the power companies headed by him.
Vijayasai Reddy and other MPs have written to the Prime Minister alleging that the companies have "defrauded and siphoned off public money to the tune of Rs 941.71 crore."
Vijayasai Reddy wanted the Central government to initiate and expedite action against the companies, impose travel ban on its directors, take steps to recover the fraud amount and conduct custodial interrogation of the directors.
Reacting to this letter, Raghurama Krishanm Raju ridiculed Vijayasai Reddy for writing the letter.
The Narasapuram MP said that Vijayasai Reddy and Jagan Mohan Reddy were accused in corruption cases and have served jail term too.
They have no right to point an accusing finger against him, including asking for his disqualification as MP.
He wondered why Jagan Mohan Reddy had given him ticket in the 2019 elections if he were corrupt and fraud.
He said both Jagan Mohan Reddy and Vijayasai Reddy were worried about his bail cancellation petition which is scheduled to come for hearing on July 26.
"A decision on the bail would come on July 26. It must be causing worry for them," Raghurama Krishnam Raju said.