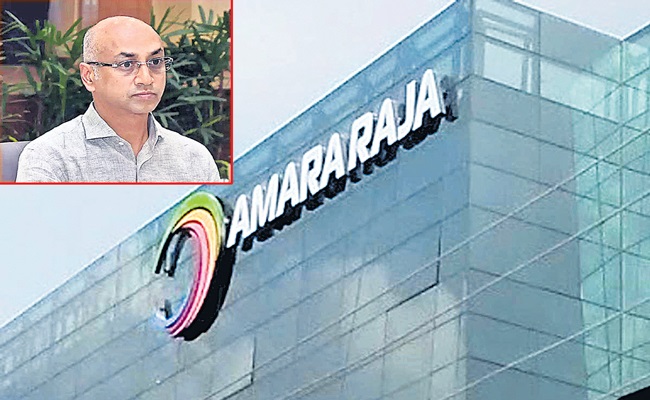 The decision of the management of Amara Raja Batteries to wind up its units in Chittoor district, following the charges of violation of pollution norms, and shift to Tamil Nadu has triggered a wider debate in the social media circles.
A section of social media has been alleging that Amara Raja Batteries, the No. 2 in the battery making sector in the country, was forced to take the decision due to continued witch-hunt by the Jagan Mohan Reddy government for the simple reason that it belongs to Telugu Desam Party MP Galla Jayadev.
However, another section of social media and even mainstream media defended the government decision saying the factory was bound to be closed down due to its high pollution levels, leading to toxicity due to high lead content in the nearby waterbodies and in the blood samples of employees.
Senior state government official Vijaya Kumar and advisor to state government Sajjala Ramakrishna Reddy said Amara Raja Batteries units at Karakambadi and Nunegundlapalli villages in Chittoor district should be closed down under any circumstances, because they had blatantly violated pollution norms, which was endorsed even by the state high court.
However, there are different arguments over the government's decision to force Amara Raja Batteries to wind up its units in Andhra Pradesh.
"First of all, Amara Raja Batteries had been in existence in Chittoor for over 15 years since the regime of former chief minister late Y S Rajasekhar Reddy. If there are pollution issues, they should have been there right from the beginning. The factories cannot become polluting industries only in the last two years," an industry source argued.
Secondly, Amara Raja is not the only industry that has been causing pollution and the problem is there for every chemical industry. Take for instance, the SPY Agro Industries in Nandyal.
There had been reports of the factory emanating pollution causing foul smell in the Nandyal town and the pollutants are being let out into Kundu river.
In June 2020, the APPCB issued a show-cause notice to the SPY Agro for violating pollution norms.
Within a week of the notice, there was a chemical leak in the factory, leading to the death of one person.
"Till now, no action has been taken against the company. It is now making cheap liquor brands with the support of local YSRC leaders," a source said.
Similarly, the KCP cement near Macherla is also emanating high air pollution causing a lot of problems to the locals. Despite several complaints, no action was taken against the company.
"So, why did the government single out Amara Raja and take action? The reason is obvious," the source added.