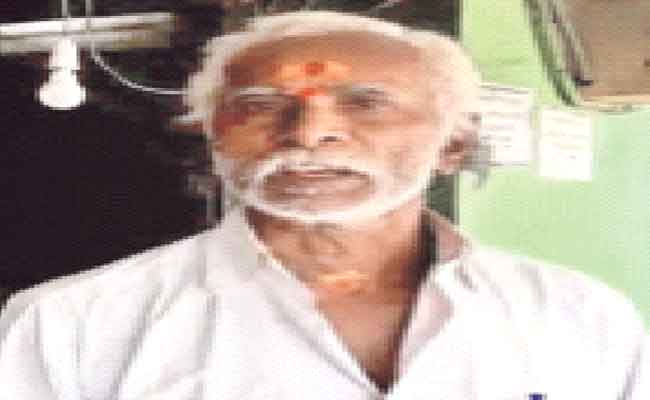 Horror, mystery, suspense and dark matter- these are the elements of Madanapalle Tantrik murders incident. The well educated and highly placed couple Purushottam and Padmaja are spending in Sub-Jail and as per the reports both are still in trance. Padmaja spent the whole night with meditation and shouts by frightening the fellow prisoners.
The parents are now accused on the murder case of their two daughters Alekhya and Divya who were in their 20s.
This entire episode has been disturbing the minds of several people for not knowing the reason for how this balanced family became so imbalanced and insane all of a sudden.
"They were normal. They are educated and respected in society like any one of us. This mystery is blowing our minds with fear. When something can happen like this for them, we fear that it may happen to some other family also. We need to know the reason for this worst change in the family. Is it the influence of any narcotic drug? Is it really the influence of some preachers? Is it only shared delusion? Or is this really black magic? All these years, we have been believing that black magic doesn't exist and is not scientific. But some suspicions around this incident are forcing us to believe in it. We need scientific answers", lamented Lakshmi Kumari, a lecturer from Madanapalle.
Coming to the interrogation part, the Police have questioned Subba Ramaiah, a Tantrik who performed pujas in Purushottam's house upon their request through GP Raju, a neighbor of the family.
As per Subba Ramiah, "They were mentally sound when I visited them on January 23. They were not in a state of trance or depression. When I reached the house I heard loud cries. None came to open the gates of the house for us to enter. It was only after Raju called the maid of the house and when she in turn called Padmaja and informed us about our arrival that we were allowed inside. Padmaja told us that Purushotham was in the daughters' room. They didn't open the room and we had to break open the door latch to get inside. Inside the room Purushotham was standing silently, Alekhya was lying and Divya was screaming aloud. "
He continued saying that Alekhya gained consciousness after 30 minutes of puja and drank milk.
Later Subba Ramaiah said that he went back with sacred amulets, rudraksh and some puja materials. But this time he said that he saw a strange man sounding a conch in the ear of elder daughter Alekhya. "I tied the amulets to both the girls and left the place", he said.
Eventually when Subba Ramaiah was called again on January 24 to visit Purushotham's residence again as the girl's condition had further aggravated, he couldn't go due to many visitors at his place.
"These episodes are on par or above the fear quotient of any horror movie. Films can be ruled out as fiction. But these murders and eerie behavior are real", worried a netizen.
Right now the jail authorities are planning to proceed as per the directions of the government psychiatrists.