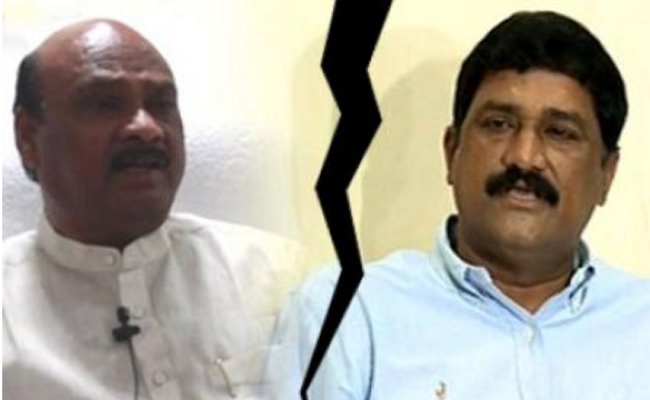 Known for his pungent comments and foul-mouthing political rivals, former minister and senior Telugu Desam Party leader Chintakayala Ayyanna Patrudu has now turned his ire at his own party leaders.
On Thursday, Ayyanna targeted his former cabinet colleague and TDP legislator from Visakhapatnam (north) Ganta Srinivasa Rao, who had been staying away from the party activities for the last four years and has suddenly become active in the recent past.
When reporters asked about what kind of role Ganta would be playing in the party in the coming days, Ayyanna got wild and shouted at them.
"Who is Ganta, I say? He is just one among millions of party workers. Is he a big leader or a Prime Ministers? Why should we talk about him?" he asked.
Ayyanna said a true leader was one who worked hard for the party when it was in trouble.
"I want everybody to work sincerely for restoring the glory of the party. They should come regularly and take part in the party work," he said.
While declaring that he was not against anybody personally, the former minister said his complaint is only about those who have been in hibernation all these years when the party was in dire straits and are now coming out of the rat holes when the election season has arrived.
"I feel very bad about those who have ditched the party when it was in troubles. We want everybody to be with the party. We don't want to distance anyone and want their well-being even if they were away from the party in difficult times," he said.