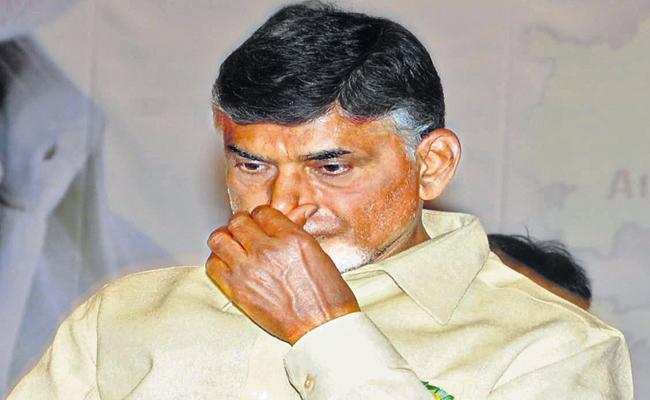 There are many sayings or rather proverbs to say what one gets in the life.
Biblically, it is said that you reap what you sow. In other words, it is mostly said like what you give will come back to you.
People with some sports touch would say in another form. What you throw up will come down to you.
These sayings are usually connected to the fate of the people.
If you give love, you get love or if you give hatred you get hatred back to you is the meaning.
In politics too this is applied well these days. In fact, that is what TDP chief N Chandrababu Naidu is facing these days.
When Chandrababu Naidu was the chief minister of Andhra Pradesh between 2014 and 2019, he went aggressively against the opposition YSR Congress.
He engineered defection of 23 MLAs and three MPs. But after the 2019 general elections, what he won was 23 MLAs and three MPs!
Chandrababu Naidu removed Dr Y S Rajasekhar Reddy's bronze statue located at the Police Control Room in Vijayawada.
In return, he lost NTR's name from the University of Health Sciences in Vijayawada.
Chandrababu Naidu and his party leaders or to be very specific, his community leaders, have been abusing Dr YSR as factionist.
Now, they get the heavy dose of criticism on NTR by the YSR loyalists!
This is what is called fate and this is what is observed generally among the people of all languages, races and times.
Better Chandrababu Naidu and his herd realise this at change their attitude at least now!